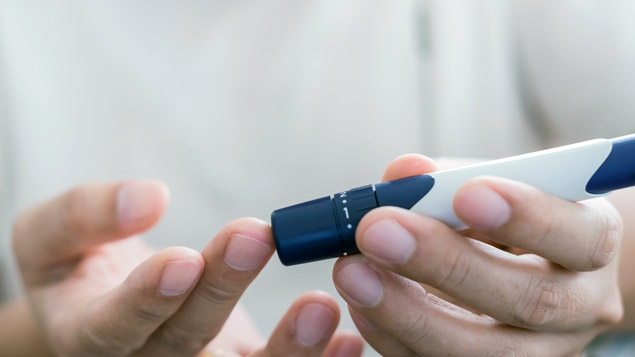 NHS England is to scale up its Diabetes Prevention Programme (DPP) and prescribe hundreds more people with low-calorie diet drinks that have been shown to help put type 2 diabetes in remission.
The nine-month DPP, which will be made available nationwide for the first time, helps people who are at risk of developing diabetes or who have been recently diagnosed with the condition achieve a healthy weight, improve their nutrition and increase levels of physical activity by setting goals and encouraging positive lifestyle changes to be made.
Diabetes
Online versions of the DPP, using wearable technology and apps to help those at risk of developing type 2 diabetes, will also be provided for patients who find it difficult to attend sessions because of work or family commitments.
The NHS will also pilot a scheme where patients are prescribed liquid diets of just over 800 calories per day for a period of three months, followed by an ongoing care programme.
In the "DiRECT" trial funded by Diabetes UK, half of those on the low calorie diet saw the condition diminish after one year. A quarter of participants lost 15kg or more, and of these, 86% put their type 2 diabetes into remission.
The NHS will initially pilot the approach with 5,000 people across England, before rolling it out more widely.
NHS England chief executive Simon Stevens said the schemes would help hundreds of thousands of people who are obese avoid heart attacks, strokes, cancer and type 2 diabetes.
"The NHS Long Term Plan is going to give people the power and the support to take control of their own lifestyles – so that they can help themselves while also helping the NHS," he said.
"Because what's good for our waistlines is also good for our wallets, given the huge costs to all of us as taxpayers from these largely preventable illnesses."
However, he warned that the NHS will not be able to reduce the rate of type 2 diabetes on its own and urged the food industry to cut sugar and salt from processed food.
Around nine in 10 diabetics have the type 2 variation of the condition, which is largely caused by lifestyle choices.
The NHS also predicts that, unless the number of people developing the condition falls, nearly 39,000 people with diabetes will suffer a heart attack and more than 50,000 will have a stroke in 2035.
Professor Roy Taylor, co-chief investigator of Diabetes UK's DiRECT study, said: 'This is a hugely important step forward for the NHS, allowing people with type 2 diabetes to return to full health. This approach has gradually been taken up by doctors, nurses and dietitians, but now practical support will be provided."