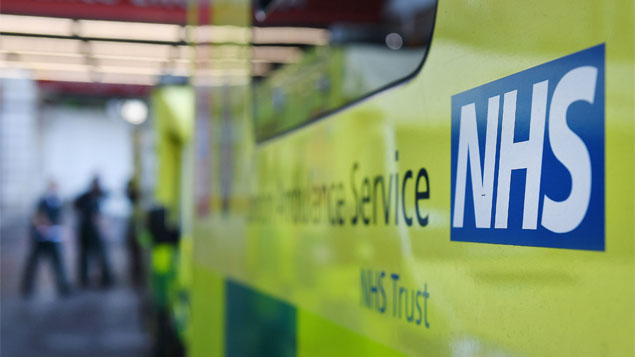 An NHS ambulance technician who was threatened with legal action after he reported feeling suicidal was unfairly dismissed, a tribunal has ruled.
Mr Flemming, who was employed by the East of England Ambulance Services NHS Trust, lost his job in 2015 after he failed to comply with requests to attend meetings and appointments with the organisations' occupational health function after mental and physical health conditions prevented him from working for a significant period of time.
Mental health
In April 2012 Flemming suffered a heart attack following an "altercation" with his line manager, which left him feeling upset and stressed.
He claimed that nobody from the organisation had contacted him to ask about his health and wellbeing following his illness. He told the tribunal this lack of contact had contributed to the manifestation of his mental ill-health as he had been unable to come to terms with how he had been treated by his manager.
An occupational health assessment identified some psychological concerns, but ultimately found that he was fit to return to work on a phased basis. However, due to continuing health issues, he did not return until November 2012.
Around two weeks after his return there was a further incident with his manager and from this date Flemming did not return to work.
He was diagnosed with panic disorder and, later, depression and mixed anxiety-depressive disorder.
In April 2013, Flemming was invited to a sickness absence review meeting where he was presented with several options – including dismissal on grounds of capability and returning to work with reasonable adjustments.
However, it appears no decision was made and in December 2013, a further occupational health report suggested that Flemming showed "bitterness towards the Trust which he feels will never resolve no matter what intervention is put in place".
The OH practitioner said it had become clear that the clinical descriptions of his condition had been inadequate and she was of the opinion that he had post traumatic embitterment disorder, which she said can result in "chronic" disability in "almost all areas of life".
Several further occupational health meetings were scheduled throughout 2014 and 2015, many of which were not attended by Flemming, and he was told that if he did not attend, formal action would be taken or his sick pay would be stopped.
In June 2015 he sent an email to the Trust's interim HR director suggesting that the organisation was trying to "push him over the edge" and accusing it of "corporate bullying" on such a scale that made him consider "ending it all".
In response, the HR director sent him an email stating: "I appreciate you may have mental health problems, but this letter is not acceptable. In future do not write to anyone else in the Trust except me. If you continue to write such letters we will refer them to our solicitors."
Several staff involved in investigations and the disciplinary process were also sent diagrams Flemming drew of himself that appeared to show a "demon-like" figure on his back.
Flemming was eventually dismissed from the organisation in November 2015 because of his continued failure to attend occupational health appointments, disciplinary hearings and for a lack of cooperation during the disciplinary process.
The Norwich employment tribunal found that the interim HR director's response to Flemming's email "demonstrated no insight at all into the likely impact on a person contemplating suicide".
In its judgment, Judge Richard Cassel said: "In our combined 60 years' judicial experience we have not before seen such an appalling response.
"An employee having indicated that he was seriously contemplating suicide was told not to write accordingly otherwise such letters would be referred to the Trust's solicitors.
"We remind ourselves that as interim director of HR she was the head of HR for a substantial employer in the public sector employing 4,000 members of staff. She was responsible for the direction of HR as the guardian of good practice."
The tribunal also found that Flemming's disability had effectively caused his anger and conduct.
A hearing to discuss compensation was set for earlier this month, but a decision has not yet been published.