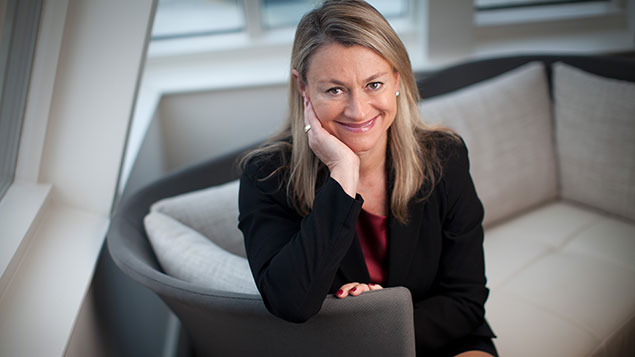 Businesses, particularly in the finance, technology, pharma, IT and manufacturing sectors use non-compete provisions to protect against potentially unfair competition by their employees. But one case being considered in the Supreme Court, could force their approach to change, writes lawyer Michael McCartney
Non-compete clauses stop an employee from joining a direct competitor or setting up in competition themselves, albeit for a limited period. Given their draconian nature, it is not surprising that the starting position of the courts is that all such clauses are void as amounting to a restraint of trade. They will be enforced only if the employer can demonstrate that, at the time they were entered into, the protection was necessary to safeguard its legitimate commercial interests, such as trade secrets and the stability of their workforce.
Where a court finds that the non-compete clause is too imprecise or even marginally overreaches, then in those circumstances the covenant is rendered void and the employer ends up with no protection at all. The case of Egon Zehnder v Tillman reveals the risks involved in this binary outcome.
Facts of the case
In December 2004 Mary-Caroline Tillman was hired by Egon Zehnder (a global recruitment firm) and worked her way up to become global head of financial services. In 2017 she left with the aim of joining Russell Reynolds Associates, a direct competitor.
Her employment contract included various post-termination restrictions including a non-compete clause, which purported to prevent her for a period of six months from being "directly or indirectly engaged or concerned or interested in any business carried on in competition with [Egon Zehnder]".
Egon Zehnder applied to the High Court for an interim injunction to enforce this protection and the firm was successful at first instance.
In July 2018 Ms Tillman appealed to the Court of Appeal, which found in her favour. That result left Egon Zehnder without an enforceable non-compete covenant and with a significant liability for legal costs.
Supreme Court
On 21 and 22 January the case progressed to the Supreme Court. The central issue was the Court of Appeal's finding that the words "interested in" rendered the covenant too wide since it prevented Tillman from holding shares in a competing business regardless of the size of her interest. This was fatal since Tillman's employment contract allowed her to hold up to a 5% interest in the shares of a competitor while she remained employed. Egon Zehnder could not justify a wider prohibition on share ownership after employment than during it.
Egon Zehnder advanced three main arguments before the Supreme Court:
1) They argued that since neither Egon Zehnder nor Tillman traded in shares, the Court of Appeal was wrong to conclude that a prohibition on holding shares could amount to a restraint of trade
2) They submitted that the words "interested in" when considered in the context of her contract related to an interest in an "activity" and not a company. As such, those words could not properly be construed as applying to a shareholding interest
3) Finally, they argued that the Court should give effect to the parties' intention and ought therefore to sever the offending words "interested in" in order to correct a clear anomaly and give effect to the parties' intention.
Analysis
The Supreme Court's decision is pending; however, the first of the three arguments would require a radical change of approach by judges and is unlikely to find favour. Typically, courts take the view that a non-compete clause is a restraint of trade. It is novel to ask the court to dissect the covenant and look at the shareholding prohibition in isolation.
The second argument encounters the problem that it too flies in the face of convention since the words "interested in" have been consistently interpreted as denoting a shareholding in previous cases.
The final argument is at least consistent with the High Court's approach in a case involving an almost identical covenant, Traditional Financial Services v Gamberoni. However, it too has potential problems because it risks encouraging employers to draft overly wide and onerous non-compete provisions with the expectation that the courts will strike through offending portions. Given the relative imbalance in bargaining position between employer and employee and the costs risk in litigating, this approach could well have a debilitating effect on lawful competition.
Whatever the outcome, this case serves as a salutary lesson for employers and a reminder of the need to review and upgrade restrictive covenants regularly. Tillman's provisions dated back to 2004. Egon Zehnder was able to show that her rapid ascendancy had been anticipated in 2004, but they were ultimately undone by the wording of the covenant itself, which was defective and out of date.