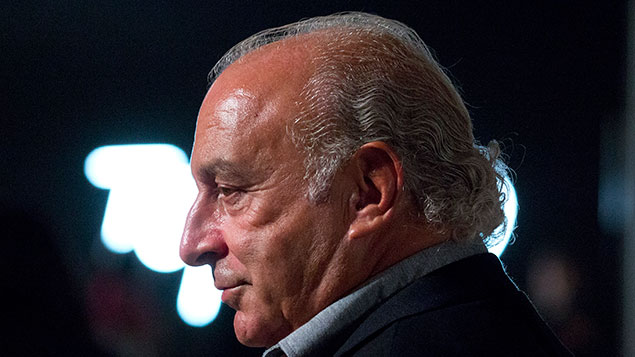 XpertHR consultant editor Darren Newman argues that any curbing of the abuse of confidentiality clauses needs to be done without detracting from their value in resolving disputes.
The recent furore over the allegations of inappropriate behaviour (strongly denied) against Sir Philip Green has focused attention on the use and abuse of confidentiality or "non-disclosure" provisions in settlement agreements. Should it be possible to buy people's silence?
In March 2018, the Equality and Human Rights Commission published a report – "Turning the tables: ending sexual harassment at work" – which recommended that confidentiality clauses should be included in settlement agreements only at the request of the employee. The Philip Green case has led to renewed calls for something to be done.
This is a difficult issue. If you are an employer seeking to settle a dispute, you are likely to want reassurance that, once the agreed sum has been paid, this will be the end of the matter. Where the dispute is based on allegations by the employee of wrongdoing you may want to make sure that the allegations will not be repeated – and in particular that there will be no suggestion that, in reaching the settlement, you have in any way accepted that the allegations are true.
From the employee's point of view it also makes sense to ensure that the employer will not repeat any allegations that might have formed the basis of a dismissal. The employer may undertake to provide an agreed reference, but in many cases this will not suffice.
Agreed references are easy to spot and when the organisation responds to an enquiry by saying that it is not free to add anything, alarm bells will ring for the prospective employer. Instead the parties may agree a "non-disparagement clause" whereby each side undertakes not to say anything disparaging about the other to any third party. The two sides may have to swallow hard before agreeing such a clause – both feeling that disparaging the other is merited. But the essence of a settlement agreement is that it brings a dispute to an end and a non-disparagement clause has the virtue of achieving closure.
The essence of a settlement agreement is that it brings a dispute to an end and a non-disparagement clause has the virtue of achieving closure.
An employee cannot be bound to total secrecy. A settlement agreement cannot prevent a worker from making a public interest disclosure (whistleblowing). Neither can it prevent an individual from reporting criminal activity to the police. Most agreements will also make clear that the employee remains free to discuss the matter with legal advisers or close family members.
It is nevertheless an uncomfortable truth that settlement agreements can involve employees selling their silence. This raises ethical questions on both sides.