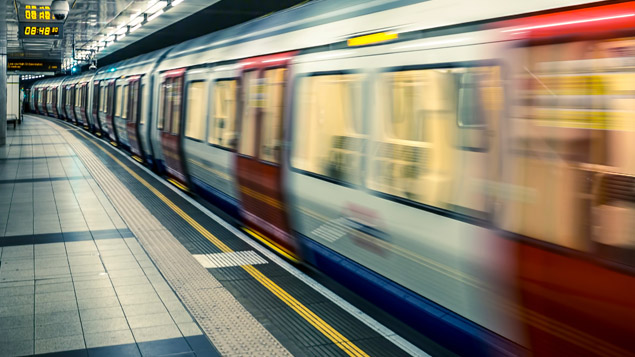 Work-related cancers cost billions
Occupational cancers account for more than 100,000 deaths a year in the European Union, according to a volume of research articles published by the European Trade Union Institute (ETUI). The publication coincides with revisions to the European Directive on the protection of workers exposed to carcinogens and aims to contribute to the debate on eliminating occupational cancer risks. One of the evidence-based articles explores current estimates for the cost of work-related cancers, concluding that this now amounts to between 270 and 610 billion euros a year in the EU-28. Occupational cancers are the primary cause of work-related deaths in industrialised societies, with 8% of all new cancers being at least in part work-related, the ETUI publication finds.
Musu T and Vogel L. "Cancer and work: understanding occupational cancers and taking action to eliminate them", ETUI.
"False promises" on global occupational health
The global health system is unprepared to address how best to protect health workers deployed to control disease epidemics, according to a new report. Using the 2015 Ebola outbreak in West Africa as a case study, the researchers find that agencies charged with managing the international response (including the World Health Organization and the International Labour Organization) faced a global problem of poor worker protection regimes and a "growing crisis in occupational health". In addition, WHO and the ILO have limited capacity to make the changes necessary to improve occupational health and safety, the authors argue.
J LaDou et al. "Occupational health: a world of false promises", Environmental Health, 2018, 17:81, published online 21 November 2018.
Night shift work linked to abnormal liver function
Working night shifts is positively associated with abnormal liver function, in particular among workers without non-alcoholic fatty liver, according to this study of 4,740 men, almost 40% of whom were night shift workers. It concludes that shift work involving a disruption to circadian rhythm is likely to exert a direct effect on liver dysfunction and that this effect increases with the number of years night shifts have been worked.
F Wang et al. "Night shift work and abnormal liver function: is non-alcohol fatty liver a necessary mediator?" Occupational & Environmental Medicine, published online 4 December 2018.
High levels of driving in tunnels associated with hearing loss
Train drivers who spend a high proportion of the working day driving through tunnels are at a greater risk of occupational hearing loss compared with other colleagues, according to this Chinese study of 1,214 train drivers. Those with routes where between 30% and 45% of track is through tunnels were more than three times as likely to experience high-frequency hearing loss compared with those who had relatively little of their normal route through tunnels.
Y Peng et al. "Tunnel driving occupational environment and hearing loss in train drivers in China", Occupational & Environmental Medicine, published online 11 December 2018.
Patients have poor expectations of knee surgery
Three in 10 patients fail to return to work after total knee replacement surgery. It is suggested that patients' own expectations about the success of knee surgery play a role in this relatively poor rehabilitation rate. This study finds that, although most patients have high expectations of their physical ability post-surgery, 28% expected no clinical improvement, or even a worsening, in their ability to perform work-related knee-demanding activities six months after knee surgery. Of this group, 34% expected severe difficulty in kneeling, 30% in crouching and 17% in clambering. The authors conclude that "addressing patients' expectations seems useful in order to assure realistic expectations regarding work activities."
Y van Zaanen et al. "Three out of ten working patients expect no clinical improvement of their ability to perform work-related knee-demanding activities after total knee arthroplasty: a multicenter study", Journal of Occupational Rehabilitation, published online 11 December 2018.
Boosting knowledge is key to cancer rehabilitation
Raising stakeholders' knowledge of how cancer affects workability could be a first step to the better implementation of return-to-work programmes for cancer survivors, according to this four-country European study. Focus groups were held in Belgium, the Netherlands, Ireland and the UK and included doctors, employer representatives, cancer charities and government officials. Insufficient knowledge of cancer and its implications for work were identified as an overarching theme in all four countries. This lack of knowledge led to stigma, misconceptions and a lack of communications, the qualitative research found.
J Sietske et al. "Barriers to and facilitators of implementing programs for return to work (RTW) of cancer survivors in four European countries: a qualitative study", Journal of Occupational Rehabilitation, published online 22 November 2018.
High job strain, poor sleep and health
High levels of job strain and low physical activity are associated with poor sleep quality, according to this Swedish study. The study of 2,765 municipal workers finds that self-rated health plays an important part in moderating the association between job strain and sleep quality.
N Leitaru et al. "Associations between job strain, physical activity, health status and sleep quality among Swedish municipality workers", Journal of Occupational and Environmental Medicine, published online 11 December 2018.
Chronic disease and work participation
People with a chronic disease are less likely to participate in paid work or volunteer, but more likely to provide informal care (for example, to a family member) according to this analysis of European data.
The onset of a chronic disease was associated with a higher likelihood of quitting paid work and to provide informal care. Lower educated individuals with a chronic disease, or with the onset of a chronic disease, were less likely to have paid work than higher educated people, the analysis of the Survey of health, ageing and retirement in Europe concludes. The authors suggest that "more insight into which factors hinder societal participation among individuals with a chronic disease is needed".
M Scharn et al. "Influence of chronic diseases on societal participation in paid work, volunteering and informal caregiving in Europe: a 12-year follow-up study", Journal of Epidemiology and Community Health, published online 26 November 2018.