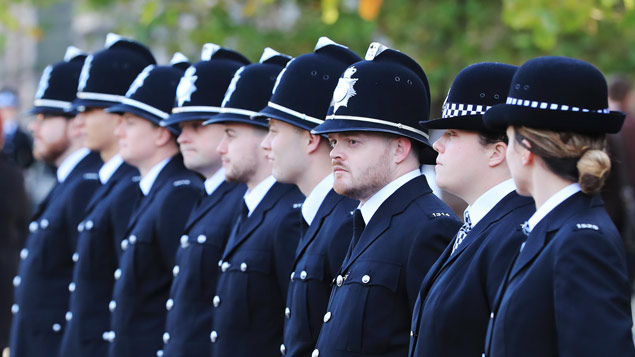 Growing issue of "leavism" within police forces
"Leavism" is a recently coined term to describe attendance issues at work other than sickness absence or presenteeism. For example, using annual leave to take time off work due to physical or emotional ill health is one form of "leavism". Initial studies suggest that, like presenteeism, this type of attendance behaviour is masking the true extent of sickness in many organisations as individuals seek to hide ill health out of a fear that it will affect their promotion prospects or even job security. This study of police officers in England and Wales finds that almost 60% of officers used annual leave or rest days to take time off work due to physical ill health and that a further 42% used this leave for mental ill health reasons. Half of respondents took work home because it could not be completed during normal working hours and 40% worked whilst on annual leave to catch up; percentages were higher for more senior police officers.
Houdmont J et al. "Leavism in English and Welsh police forces: baseline reference values", Occupational Medicine, published online 15 November 2018.
Physical activity in an ageing workforce
Levels of physical activity at work amongst older employees vary by gender and occupation but are similar during leisure time, according to this Finnish study of 878 workers. For example, women in manual occupations were more active than women in non-manual jobs during the working day, but had similar levels of activity during days off and after work. The differences observed in men were in the same direction but less pronounced than amongst women; men as a whole also had lower levels of daily average physical activity than women. The authors suggest that, as low physical activity is associated with an increased risk of early exit form employment, "physical activity should be promoted at workplaces, especially among men and people in non-manual occupations."
Pulakka A et al. "Daily physical activity patterns among ageing workers: the Finnish retirement and aging study (FIREA)", Occupational & Environmental Medicine, published online 30 October 2018.
Evaluating mindfulness and meditation at work
Growing numbers of organisations are exploring the use of mindfulness and meditation techniques at work as a way to improve wellbeing and performance. This systematic literature review finds "some encouraging signs" that these types of interventions may improve aspects of managers' wellbeing and resilience, and their leadership capability. However, the results are very variable in quality and strength and the studies included in the review provide little insight into which particular mindfulness and meditation interventions are the most effective, nor in which workplace context.
Donaldson-Feilder E et al. "What outcomes have mindfulness and meditation interventions for managers and leaders achieved? A systematic review", European Journal of Work and Organizational Psychology, published online 14 November 2018.
Self-reporting of "wet work"
Working in wet conditions, or "wet work", is the most important risk factor for occupational hand eczema, but the extent to which workers are exposed is poorly recorded, leading to both an over- and under-estimation of wet working, in terms of both frequency and duration of exposure. This is one of the results of a Danish study involving 114 workers from 15 different "wet work" professions which finds that almost 30% overestimated and 24% underestimated the amount of wet work they carried out.
Lund T et al. "Wet work exposure: comparison of observed and self-reported data", International Archives of Occupational and Environmental Health, published online 16 November 2018.
Fatigue key factor in rehabilitation of cancer survivors
A reduction in a cancer survivor's level of physical fatigue is associated with an increase in their perception of work ability, according to this longitudinal study of 89 Dutch workers. Fatigue is a frequent and persistent symptom during and after cancer treatment and is known to hamper activities of daily living, but also work ability and rehabilitation. As a result, fatigue is an important predictor of return to work after cancer, and of perceptions of work ability in long-term cancer survivors. In this three time-point study, a five-point reduction in general fatigue was associated with a one-point improvement in work ability at all three points, prompting the authors to suggest a "potential occupational impact of targeting fatigue in cancer rehabilitation."
Wolvers M D J et al. "Longitudinal associations between fatigue and perceived work ability in cancer survivors", Journal of Occupational Rehabilitation, published online o7 November 2018.
Burnout associated with paranoid ideation
Burnout at work is "substantially" associated with paranoid thoughts and beliefs, according to this study of Swiss school teachers. Burnout symptoms were assessed using the emotional exhaustion and depersonalisation subscales of the Maslach burnout inventory, depressive symptoms with PHQ-9 and paranoid ideation using the Green et al paranoid thought scales. Lower levels of burnout and depression were associated with lower levels of paranoid ideation, and vice versa; emotional exhaustion correlated as strongly with paranoid ideation as it did with depersonalisation.
Bianchi R and Janin L. "Burnout, depression and paranoid ideation: a cluster-analytic study", Occupational Medicine, published online 12 November 2018.
Silicosis surveillance
Silicosis remains an important health problem in the UK, affecting workers of all ages across a wide range of sectors traditionally associated with exposure, according to this study of cases reported between 1996 and 2017. Using national surveillance data, it finds 216 reported cases, almost all of which were among men, and with a mean age of 61 years. However, the condition was also reported in young workers across all industry groups – around one in six cases affected workers under the age of 46 years.
Barber C M et al. "Epidemiology of silicosis: reports from the SWORD scheme in the UK from 1996 to 2017", Occupational & Environmental Medicine, published online 10 November 2018.
Job satisfaction predicts depression one year on
Low job satisfaction and psychological stress contributes to the development and persistence of depression, according to this study of Japanese civil servants. After adjusting for baseline depression levels, it finds that job satisfaction and work-related psychosocial stress were "significantly" related to depression at one-year follow-up. Those who reported job dissatisfaction at baseline were at greatest risk of developing persistent depression associated with low job control and high job demand.
Takashi T et al. "The contributions made by job satisfaction and psychosocial stress to the development and persistence of depressive symptoms", Journal of Occupational and Environmental Medicine, published online 01 November 2018.