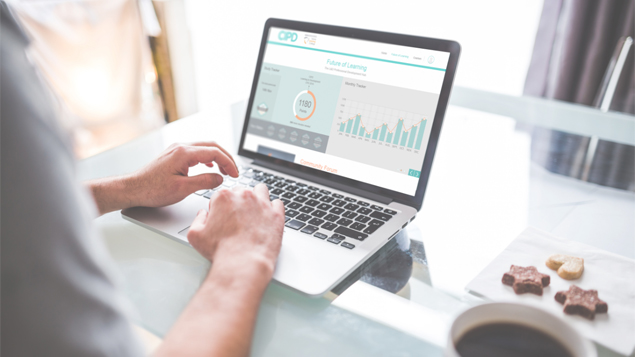 Training your HR and L&D team doesn't just improve their knowledge and skills; it also makes them feel more motivated and valued in their role. But many organisations are currently facing the challenge of training budget cuts and difficulty in releasing busy staff for face-to-face courses.
Online training offers the perfect solution to this problem, providing a more time-efficient and cost-effective way to get employees to reach their full potential. However, not all online courses meet employer expectations; some simply offer dense passages of text on a page and leave students without structure or support. Completion rates are often low as learners struggle to stay motivated.
At AVADO, the new name for Home Learning College, we do things differently. Our courses aren't just put online; they're built specifically for online. This means that there is huge variety of digital assets including videos, podcasts and infographics to keep learners engaged, all delivered through our award-winning Virtual Learning Campus.
Experienced, dedicated tutors deliver regular interactive online live classes, and your learner will work as part of a group throughout the course, helping them stay motivated and building their professional network.
Our online CIPD courses are structured around weekly sections, and further broken down into bite-sized activities of around 40 minutes, so are easy to slot into a busy schedule. Plus, all of this is accessible 24/7 on our mobile-friendly campus so your staff can learn anywhere and anytime that suits them.
Learners are supported throughout by their personal tutor and community team, who are proactive in reaching out if a participant is struggling with a topic or falling behind.
All of this is why CIPD handpicked us to be their official Online Learning Partner for HR and L&D qualifications. This means we work experts from CIPD Training every day to produce online qualifications that are unlike any other.
"This 100% online approach brings you the best of social and collaborative learning, internationalised context, and cutting edge content written by thought leading practitioners to ensure this is a World Class offer." Gill White, Director of Knowledge and Capability, CIPD.
Every aspect of the course has been produced with CIPD and industry experts exclusively for our programmes so you won't find this content anywhere else.
To learn more, GET COURSE INFORMATION or call 020 7173 5849.
Collaborative learning is crucial for success. Progressing through the course as part of a group, our learners participate in small group tasks and practical activities to apply their learning in real-world scenarios.
This means that your employees will be able to put their studies into practice at work immediately, becoming more effective in their roles and adding more value to your organisation. Online learning also creates greater diversity:
"In an online environment the social collaboration opens up to a much larger group – mixing with learners across the world which we believe gives you a really rich learning environment, with more experiences which you can tap into. It's not just about doing your qualification, this environment will give you a wider experience of how to operate as a professional in a digital world." Andy Lancaster, Head of L&D Content, CIPD.
Get your HR and L&D teams fully trained and motivated with CIPD qualifications, available purely online at Foundation and Intermediate levels through CIPD Training in partnership with AVADO.
To find out more, GET COURSE INFORMATION or call 020 7173 5849.