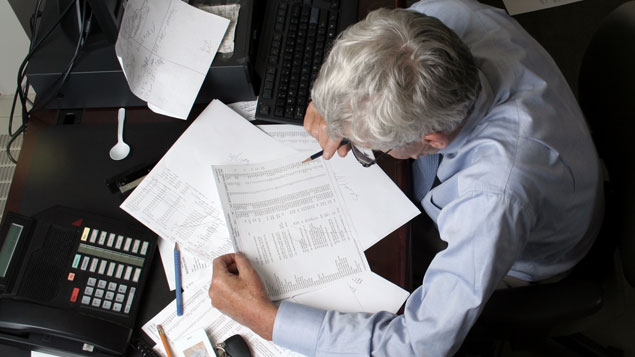 Workers aged 50 and over are the least comfortable discussing their mental health at work, suggesting that more still needs to be done to reduce negative perceptions around poor mental wellbeing.
According to business consultancy Barnett Waddingham, which surveyed 3,000 employees, fewer than four in 10 (38%) of workers aged 50 or over would be happy talking about their mental health at work, compared with 43% of 18-29-year-olds and 45% of 30-49-year-olds.
Mental health
Its report – Why BWell – suggests "this could be because they grew up in an era where stigma still remained at large – and these attitudes and beliefs could be driving their behaviours today".
It says that, despite the work done to raise the profile of work-related mental ill-health, more progress was needed to change the public perception of it.
Overall, a quarter of workers said they would not be comfortable talking to their employer or colleagues about their mental health.
"Mental health is beginning to get some of the attention it deserves in workplaces and thankfully, more employers are now looking out for the signs of issues such as stress and anxiety," said Laura Matthews, workplace wellbeing consultant at Barnett Waddingham.
"This is great progress, but as part of the same conversation, employers should be thinking more broadly about employee happiness and the positive impact this can have on all areas of the business, from productivity and innovation to profitability and corporate reputation."
Older employees appeared to be more resilient when it came to managing excessive workplace pressure. Only twenty-seven per cent of over-50s said they struggled to cope with excessive workloads, compared with 44% of those aged 18-29.
Employees of mid-sized organisations were the most open to talking about their wellbeing. Fifty-five per cent of those at organisations that employ 250-499 staff were comfortable having such a discussion, while those that employed at organisations with 1,000-2,499 staff were the least likely to be open about their mental health (39%).
Only 30% of employees said their manager was equipped to deal with poor mental health, but almost three-quarters of employers felt their line managers would recognise and deal with any issues.
The report says: "This not only indicates a worrying discrepancy but potentially shows a lack of trust between employers and employees.
"Employees feel that they cannot approach their line managers in the workplace in times of need; so this should be an area of focus."