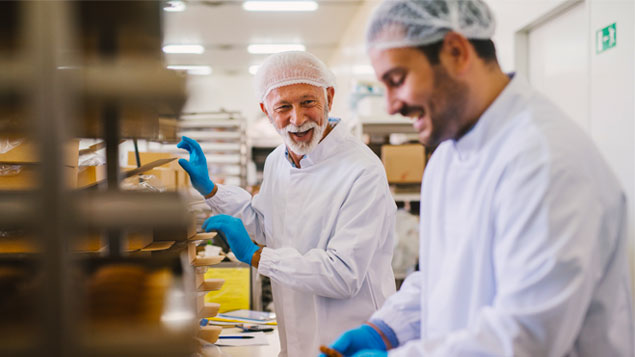 A large proportion (78%) of over-50s believe that more flexible working hours should be introduced to accommodate older workers and benefit from their wealth of experience.
A survey of more than 12,000 older people, commissioned by the Department for Business, Energy and Industrial Strategy, found they wanted employers to introduce more age-friendly policies to keep people in work longer.
Flexible working
Introducing more part-time roles (73%) and offering training to help with new technology and skills (63%), were the most popular ways that employers could be more accommodating for over-50s.
The government is currently looking at introducing a duty for employers to consider whether a a job can be carried out flexibly when advertising a role.
"More employers than ever are recognising the benefits of hiring older job applicants for the wealth of experience and knowledge they have to offer," said small business minister Kelly Tolhurst
"Through our modern Industrial Strategy and our Ageing Society Grand Challenge we want to champion the role of older workers in the economy and ensure they have equal opportunities to both remain in and to find employment, so anyone who wants to can work for longer.
"Employers have an invaluable role to play in meeting the needs of older workers and we want to encourage employers, where possible, to adopt flexible working practices, which is why we have established a new Flexible Working Taskforce."
The Flexible Working Taskforce was launched in the spring to promote a wider understanding of the benefits of flexible working practices, develop action plans and make recommendations that will feed into the evaluation of the Right to Request Flexible Working Regulations in 2019.
"With nearly three-quarters of UK businesses struggling to fill job vacancies, it makes sense to actively recruit and retain older workers and harness their skills, experience and work ethic," said Jane Gratton, head of business environment at the British Chambers of Commerce.
"Age-friendly workplaces are good for businesses, and an inclusive working environment encourages people to succeed in all aspects of their life, building resilience and reducing workplace absenteeism."
According to the Centre for Ageing Better, halving the "employment gap" between workers aged 50 to state pension age and those in their late 40s could boost GDP by up to £20 billion per year.
Andrew Ormiston, a personal shopper at Tesco's online business, returned to work for three days a week after 14 months' unemployment. He said: "The worst thing about leaving full-time employment is the abrupt full-stop.
"Once you bust out of the cycle of full-time working mindset, you do see the benefits of flexibility. Flexible working at least gives you the chance to phase yourself out without looking as if you are winding down. And, if worked properly, can be beneficial to everyone."