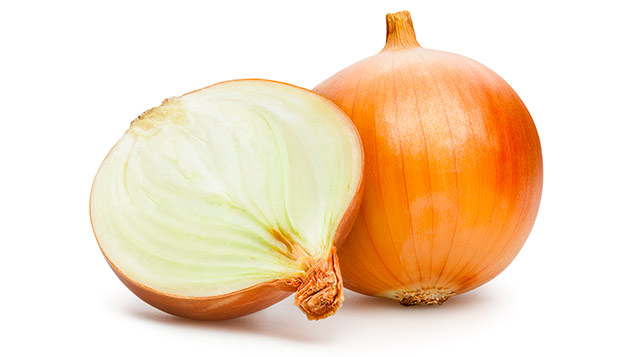 A woman with a long-term eye condition, who lost her job at a food preparation firm after being asked to peel onions, has won her case for unfair dismissal at an industrial tribunal in Northern Ireland.
Portuguese national Celia Luisa Pereira da Costa, supported by the Equality Commission, took legal action against Summer Garden Salads when the company terminated her employment last year.
Disability discrimination
Da Costa has had glaucoma and chronic uveitis since the age of 16. When she was 23 she lost 100% vision in her left eye. Peeling onions caused her excessive pain.
She had worked for Summer Garden Salads as a production operative preparing various vegetables since 2012. Da Costa disclosed that she suffered from glaucoma at interview in 2011 for her initial role working as a janitor for the firm.
The court heard she was considered a reliable and sound worker about whom no issues had been raised regarding her performance.
In 2017 the company stopped using dried and frozen onions and began to use fresh onions.
Da Costa was issued with goggles but had to put these over her glasses, which then steamed up.
She said: "I had no problem handling and cooking onions, but, when I was asked to help with peeling or chopping them, it caused me a lot of pain and discomfort in my eyes. I had to attend the eye clinic at the [Royal Victoria] hospital and was off work."
Her GP sent a letter to her employer confirming she could return to work but requesting that she be excused from peeling duties. After several meetings, however, the company gave Da Costa a letter confirming its decision to terminate her employment.
It stated: "Continuing health problems … made it impossible for us to continue to employ her in her role as a production operative" and because onions were handled in all parts of the production process, it had "no other alternative work available".
Da Costa claimed that she could carry out her other duties without any difficulty and lost the job because her employer would not make any adjustments to allow her to continue in the role.
The industrial tribunal ruled that although there was no "prima facie case of direct disability discrimination", the company had unlawfully discriminated against Da Costa by failing to make reasonable adjustments as required by the Disability Discrimination Act. Summer Garden Salads had failed to complete the statutory dismissal procedures and so the dismissal was automatically unfair under the Employment Rights (Northern Ireland) Order 1996.
Employment Judge Bell said that the suggested adjustments to allow the woman to continue working would have incurred little or no cost to the business.
Mary Kitson, senior legal officer at the Equality Commission, said: "These are the kind of circumstances which the reasonable adjustment provisions in the Disability Discrimination Act were designed to deal with.
"Relatively minor changes to the working environment can make a world of difference to someone who may otherwise find that they are, for all practical purposes, excluded from particular kinds of work. In this case, Celia Da Costa found herself out of a job which she enjoyed and valued, and this had a considerable impact on her".
Da Costa was awarded almost £12,000 by the tribunal.