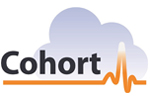 The ever-changing world of technology has brought about a new potential for all businesses, not just for Occupational Health service providers.
Paper-based systems have long been the only way to manage a department, and as such have become ingrained into an ethos of 'it's just the way we do things here', but should your department run on the basis of how well you can remember something? Part of the challenge is the reluctance to change, especially within the OH world. Changing these habits can affect the quality of service they provide and this is an understandable reservation, however, once the new technology has been embraced, it is undeniable that the level of service actually increases, and departments who have gone through this change soon wonder how they functioned without their convenient and secure computerised system. The good news is that the development of sophisticated, cost-effective software has entered the OH world and enabled organisations to go paper light whilst increasing workflow efficiency. Users now benefit from spending time on more value added tasks over common administrative ones. This
new whitepaper
from Medgate UK covers how Cohort Occupational Health Software can provide your business with many benefits and ultimately increase efficiency as a result.