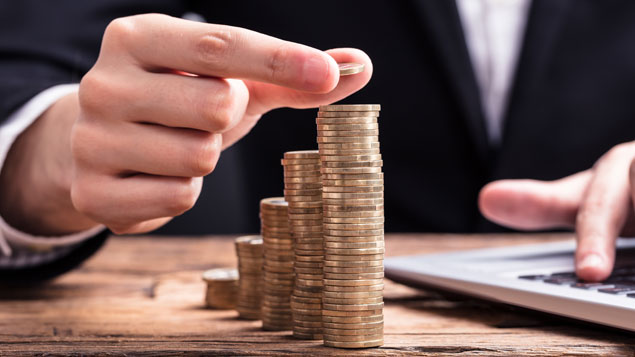 Pay awards reached a 10-year high in the three months to the end of January, according to analysis by XpertHR, moving ahead of the retail prices index (RPI) for the first time in almost two-and-a-half years.
The median basic pay award for the three months to the end of January was 2.8% – the highest figure recorded by XpertHR since 2008. This is 0.8 percentage points above the level seen in the previous three month period (2%) and 0.3 percentage points ahead of the 2018 average (2.5%).
The RPI measure of inflation fell to 2.5% in January – its lowest level since December 2016.
XpertHR pay and benefits editor Sheila Attwood said: "The increase is pay awards at the beginning of this year will be a boost to many employees who have seen years of subdued increases. However, it is likely that as we progress through the year our headline measure of pay awards will move back towards the 2.5% seen throughout most of 2018."
Its analysis of 83 pay awards found that one in five (21.7%) pay deals were set at 3%, making this the most common award for the period. Just under a fifth (19.3%) were worth 2.5%.
Almost half (46.5%) of settlements were higher than the same group of staff received the previous year, 34.9% were at the same level and 18.6% were worth less.
The median pay award for the 12 months to the end of January was 2.5% in the private sector and 2% in the public sector. There was a slight dip in the value of pay deals in three months to the end of November 2018 when the median stood at 2%, as pay bargaining activity slowed down towards the end of the year.
Last year, XpertHR predicted that wage growth will slow down this year, due to uncertainty around the impact of Brexit. It expected the average pay award figure to remain at 2.5%, as seen throughout much of 2018.