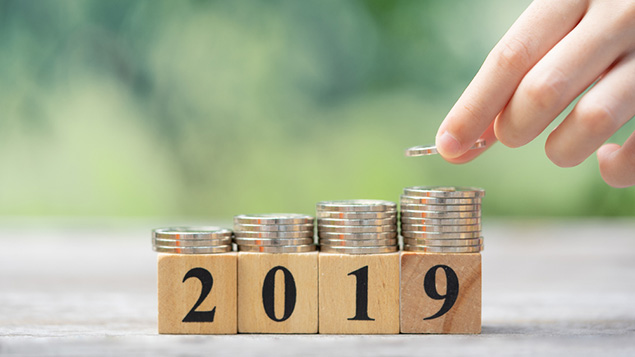 Pay awards could be set to rise despite uncertainty over Brexit, according to analysis from XpertHR.
While the headline measure of pay awards for December 2018 was 2%, the median pay award for January so far is 2.8%, busting the 2.5% figure recorded through most of 2018.
This would mark the highest figure recorded in XpertHR's analysis since 2008.
XpertHR found that, despite this year-end dip, the overall average pay deal through 2018 was 2.5% in the private sector and 2% in the public sector.
Based on a sample of 39 pay settlements in the three months to the end of December, the median pay award across the economy is 2%, with the middle half of pay awards (the interquartile range) worth between 1% and 3%.
More than half (53.1%) of deals are the same as they were in the previous year's review. Among the rest, just 12.5% are higher and just over one-third (34.4%) lower.
Among the 57 January 2019 pay deals looked at so far, the middle half falls between 2.3% and 3% (compared with a range between 2% and 3% during 2018).
Encouragingly, 47.2% of these awards are higher than those given to the same group of employees a year ago.
XpertHR pay and benefits editor Sheila Attwood said the early 2019 awards were "moving in a very positive direction".
Reward, compensation and benefits opportunities