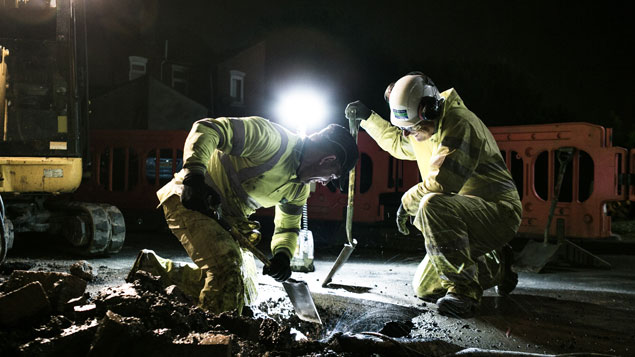 A group of investors has written to FTSE 250 companies urging them to commit to paying their staff at least the "real" Living Wage.
ShareAction, which works with investors to challenge unsustainable corporate practices, has called on major employers including Vodafone, Severn Trent and Balfour Beatty to demonstrate they will pay their staff at least £9 an hour, or £10.55 in London, by becoming Living Wage Foundation accredited.
Living Wage
The group said 63 FTSE 100 organisations are yet to become accredited Living Wage employers, a status that is voluntary but once signed up to shows a commitment to paying directly employed and contracted staff a wage sufficient to meet the "real" cost of living.
The letters to the companies' CEOs, which have been signed by 15 investors with assets of more than £180bn, say that paying the Living Wage helps to ensure a company's continuing productivity while earning the loyalty of staff at all levels.
"As a result, momentum behind the standard has grown and the Living Wage has quickly become a symbol of responsible business practice," the letters say.
"With more than 4,800 employers accredited, the Living Wage has become an important marker of a company's investment in staff over and above the legal requirements, including the national living wage."
Strong business sense
ShareAction said paying the Living Wage makes strong business sense and helps reduce staff turnover, improves employee retention rates and develops better relationships with employees.
More than 4,700 employers have committed to go beyond the national minimum wage and pay at least the Living Wage, which recently increased by 2.9% to £9 outside of London.
Mara Lilley, senior campaigns officer at ShareAction, said only two of the FTSE 100 companies were accredited with the Living Wage Foundation when it began engaging with them in 2010. That number now stands at 37.
"Companies are clearly listening to their shareholders. By engaging with companies on behalf of savers, these investors are showing that it's entirely possible to focus on good returns as well as the interests of employees who may be struggling despite being in work," she said.
Achieving better returns
One of the letters' signatories is workplace pension scheme NEST. Diandra Soobiah, NEST's head of responsible investment, said that with more than seven million savers in its scheme, it needed to help achieve the best possible returns on their behalf.
"Paying workers the Living Wage brings clear benefits such as driving up the performance of workers and boosting business reputation, which should make the employer more profitable and successful," said Soobiah.
Jackie Turpin, head of finance at Joseph Rowntree Charitable Trust, which also signed the letters, said: "We firmly believe that a workforce which feels valued and respected will outperform one that doesn't. We welcome collaborative engagement to demonstrate that this belief is widely held and is rooted in many people's experience."
Paying workers the Living Wage brings clear benefits such as driving up the performance of workers and boosting the business' reputation, which should make the employer more profitable and successful" – Diandra Soobiah, NEST
In response to receiving the letter, a Severn Trent spokesman said: "At Severn Trent our policy is to ensure that directly employed colleagues who are not on a training rate of pay receive at least the Living Wage.
"In addition, we have an excellent reward and benefits package that all of our employees can enjoy. We offer a double-matched defined contribution pension scheme, an annual bonus to ensure all employees gain from the success of the business, at least 25 days of paid holiday (together with Bank Holidays), a Save as You Earn scheme, and a range of flexible benefits."
A spokeswoman for Balfour Beatty said the company complies with the national minimum wage and national living wage requirements for all of its directly employed staff and ensures its subcontractors pay their staff the legal minimum hourly rates.
Vodafone had not commented at the time of publication.