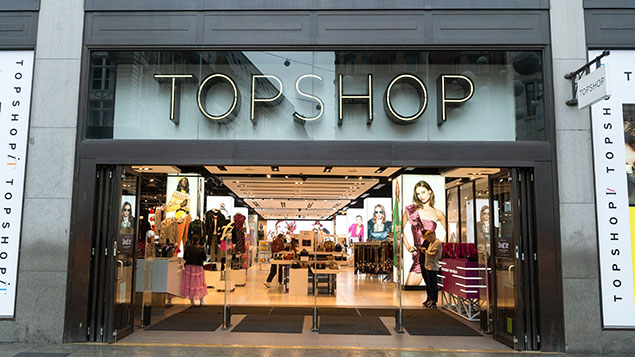 A government minister has promised to launch a consultation into limiting the use of non-disclosure agreements (NDAs) against employees after further allegations emerged over retail billionaire Sir Philip Green.
Penny Mordaunt, the minister for women and equalities, responded to reports in The Sunday Telegraph this weekend that Green had slapped a senior female executive on the bottom and kissed her on the face, after which she was allegedly paid more than £1m to stay silent about the incidents.
It also reported a further incident with a black employee where Green had said he was "throwing spears in the jungle".
This employee filed an employment tribunal claim but later withdrew it after reaching a substantial financial settlement.
The Telegraph reports the experiences of five employees, all of whom had accepted money in return for signing non-disclosure agreements (NDAs), preventing them from talking about their experiences.
Writing in the Telegraph, Mordaunt said: "Confidentiality agreements are designed to provide businesses with a legal framework that allows good practice and trust, what they cannot do is conceal illegal activity.
"Anyone who is a victim or witness to criminal activity at work cannot be bound by a confidentiality agreement from reporting this to the police.
"I want to make clear to those individuals who think they can bully and harass people at work, that the government and good employers will not accept this abhorrent behaviour and will act to make sure that workplace rights are protected for everyone."
Green continues to deny allegations that he behaved wrongly. Six months ago, he launched an injunction against the newspaper to prevent it from publishing the allegations. However, his identity became widely known when Lord Hain used parliamentary privilege to name him.
A review of NDAs has previously been brought up in a 12-point plan issued by the government in December, aimed at preventing sexual harassment at work. A consultation into the use of NDAs in discrimination cases ended in November. No firm date has been set for the launch of Mordaunt's proposed consultation, however.
Dawn Butler, shadow secretary of state for women and equalities, added: "While much of the focus in the coming days will be on this man and his alleged actions, let us also pay tribute to survivors of sexual abuse and harassment, who are too often silenced and cannot command an army of lawyers to fight their corner.
"NDAs should never be used to suppress allegations of criminal behaviour. If the current law doesn't protect the voices of survivors, the next Labour government will legislate to do so."