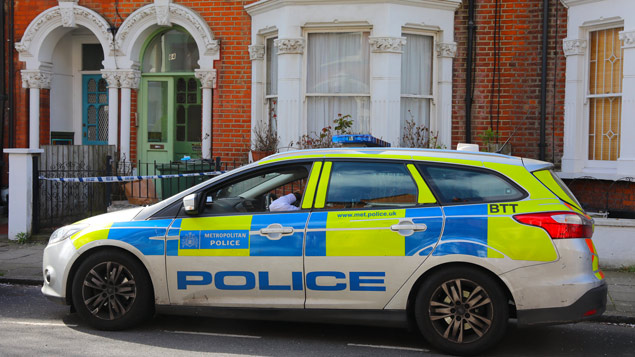 Seventy-nine per cent of police officers say they have felt feelings of stress and anxiety in the past 12 months according to a Police Federation of England and Wales survey of its members.
Nearly all of those (94%) of those who experienced such feelings said they were caused or made worse by their job.
Approaching half (44%) of more than 18,000 police officer to respond said they viewed their job as "very or extremely stressful", a larger proportion than was found in the equivalent 2016 survey (39%) and almost three times that found in the general population by the Health & Safety Executive in 2010 (15%).
The research also found an increase in single crews, where police officers work alone, with 76% of respondents from relevant front-line roles indicating that they are often or always single-crewed.
The federation's national vice-chair Ché Donald, said: "When officers work alone they are undoubtedly exposed to increased risk – for them and the public, not to mention the detrimental effect on their overall health and wellbeing.
"It's quite simple – policing is dangerous in every sense, and whilst single-crewing may work for some forces and certain types of enquiries, it is not acceptable the majority of the time.
"Forces are having their hands forced as they struggle to meet the increased demands placed on them, but this false economy of single-crewing merely creates the illusion of public safety.  Quite simply this is not sustainable and officers are suffering."
The research also showed that 90% of officers say that there are not enough of them to manage the demands faced by their unit.
Almost every police officer has been exposed to at least one traumatic experience in their career, with 62% saying they had experienced at least one of these types of incident in the past 12 months.
Donald continued: "The police service's most valuable resource is its people and these results should be a huge red flag to the Government, Chief Constables and the public. Officers are stressed, exhausted and consistently exposed to things people should never have to see – and these results show just how much it is taking its toll."
The National Police Chiefs' Council's Chief constable Andy Rhodes, said: "Police chiefs will look carefully at the findings of this survey, which provides valuable feedback and reiterates the extremely challenging situations and environments our officers face every day.
"It is vitally important that they receive support and care because, as a society, we have an obligation to look after the men and women whose job it is to keep us safe."