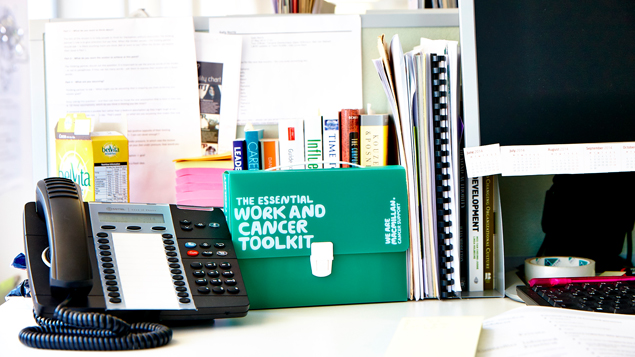 According to a new report by Macmillan Cancer Support, Cancer: Then and Now, earlier diagnosis and advances in treatment have contributed to improvements in cancer survival rates.
In fact, people are now twice as likely to survive for at least a decade after being diagnosed than they were at the start of the 1970s. But for many survivors, cancer leaves a lifelong legacy of side-effects.
With the numbers of people living with cancer in the UK set to grow from 2.5 million people to 4 million by 2030, more people than ever will need support with the long-term effects of cancer. Furthermore, an ageing population means that people's needs are growing ever more complex.
Macmillan research shows that there are currently 1.8 million people living with cancer and at least one other long-term health condition, such as heart disease or chronic kidney disease.
Whilst not everyone will be able to or want to work after a cancer diagnosis, a recent survey by Macmillan showed 82% of people who were working when diagnosed felt it was important to return to work. These growing numbers highlight the importance of employers being prepared to support staff affected by cancer.
In response to these findings, Macmillan has developed a programme of support for employers called Macmillan at Work. The programme aims to shift employers' understanding on what cancer means today, the importance of being prepared and the support available from Macmillan both for employers and employees on returning to work after cancer.
It also encompasses expert information, guidance and training for line managers and HR staff to enable them to support employees affected by cancer. Be that from how to manage the first conversation, to understanding the longer term impacts and side effects of cancer and its treatments, and how reasonable adjustments can be put in place to make staying at work a viable option for someone affected by cancer.
A recent evaluation of Macmillan at Work highlighted that 79% companies felt very well or well equipped in terms or return to work planning for employees affected by cancer following the training, and 93% stated that the programme was important in achieving their levels of competency in this.
Other impacts from those who have accessed Macmillan's bespoke training included:
• Greater reassurance for HR professionals and line managers on their approach to supporting employees affected by cancer
• Support to delivery of accurate and useful information to staff
• Helped to identify gaps in organisational policies
• Increased awareness of key issues involved in supporting staff affected by cancer
• HR and Occupational Health professionals working more closely together to ensure more appropriate and timely referrals to Occupational Health
• Support to creation of in-house champions to support roll-out of good practice.
As the numbers of people of working age surviving cancer and living with its long-term conditions are set to increase, workplaces need to be prepared to support and adapt to the changing needs of their employees.
Macmillan at Work's range of resources, bespoke consultancy and training can help companies be better equipped to deal with the future.
To find out more about how Macmillan at Work can help prepare your organisation to support staff affected by cancer, visit macmillan.org.uk/atwork. You can also email the team at workandcancer@macmillan.org.uk or call 020 7840 4725.