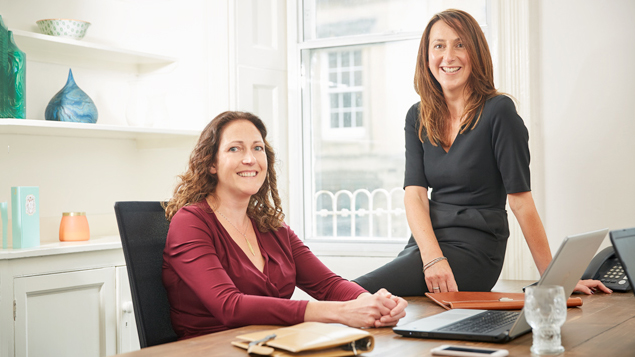 We are living through the digital equivalent of the industrial revolution. What the exact impact of this will be on employment is debatable (UK Government statistics suggest 35% of jobs being at long-term risk whilst research from Sweden puts this figure at over 50%), but it's a fact that technology will only become more integral to life with each passing day.
Companies and individuals might therefore feel anxious about the future – but they shouldn't do. Riding this digital wave has been a more subtle revolution – that of the growing significance of culture as companies transform and change.
In the early 21st century people remain a company's most vital asset, and businesses who seize the opportunity offered by the digital age to liberate their people and cultures are the ones most likely to succeed in the long-term.
This is a conclusion reached by one of the world's biggest professional services firms and echoed by specialist resourcing partner, Vana HR Resourcing.
In their recent report, PriceWaterhouseCoopers (PwC) make the case for competitive advantage being more about how organisations use, manage and inspire their people in a digital world rather than simply securing the best technology.
In particular they point to evidence that the best organisations are embracing technology and data to create the 'ideal employee value proposition', with tools to manage the workplace, create the right culture and seek specialised talent.
The latter point on specialised talent is key because the digital era is inadvertently putting pressure on leadership through the changing behaviour – and expectations – of employees. PwC conclude that HR professionals need to be ready to support – and lead – this new workplace dynamic.
Reflecting on their experiences over the 2015-16 business year, Vana HR Resourcing have independently reached a similar viewpoint.
The majority of Vana's corporate clients are undergoing major change and transformation – whether acquisition, integration or unification activity – so what they demand and expect of a candidate is greater than ever.
The ability in candidates to demonstrate solid success in supporting leaders through the ambiguity that the scale and pace of this change can present is a valuable asset (to test this further, Vana recently launched an Executive Assessment service to provide clients with added valuable insight in both talent acquisition and leadership development activities).
Vana are also seeing many more candidates motivated by an organisation's culture, values, and approach to mobile working rather than total reward or brand, with several of their corporate clients driving projects on how to think differently and extend remote working options.
The 'real-time' nature and democratisation of communication driven by social media has forced businesses to rethink internal messaging and engagement, and technology can offer a helping hand according to Jo White, co-Director of Vana HR Resourcing. "Advances in technology, and emerging tools built around social media, mobile and cloud, give employers a real opportunity to deliver a seamless digital experience during the resourcing and on-boarding process," said Jo.
"They can also enable more effective employee engagement (e.g. Yammer and other Instant Messaging platforms), and we've seen mobile apps driving the increasing 'gamification' of learning solutions."
Ultimately, business wisdom in a digital age is knowing when to utilise the technology available and when to apply human contact. Despite the giddying rate of technical innovation, person-to-person interaction remains central to effective working relationships – and what defines a company's culture.
It explains an ongoing preference for communal activity in the era of remote working, and why talent and ideas still hold so much value. Likewise, there's no substitute for the human touch at the beginning of an individual's relationship with a company – a critical but often overlooked phase according to Debbie Flowers, co-Director of Vana.
"I agree with Jo – technology can support an effective on-boarding process, but it's critical for a candidate to feel connected to the hiring manager and future employer in that key period between acceptance and commencement," said Debbie. "We always encourage (and often prompt) a calendar to connect during this time; a simple call, a meeting, lunch, or invitation to a team social event.
"It's that feeling of inclusivity, and the strength of a company's communication and engagement at the outset, that secures a mutually rewarding relationship. This period can be lengthy if serving notice, so regular engagement reassures the candidate that they're making the right move to a team and business in sync with their own values."
It's inevitable that as technology has revolutionised the way we live so it will similarly impact how we work. We can't stop the rapid pace of change, but we – search firms, clients and candidates – can continue to adapt and embrace that change as an enabler of culture, seek to learn and stay current – but also to be the stewards of new technology through understanding both its benefits and limitations.
Finally, be reassured… we're not yet seeing demand slow down for talented people (quite the opposite), and automation is likely to never replicate the ideas, ingenuity and creativity of people.