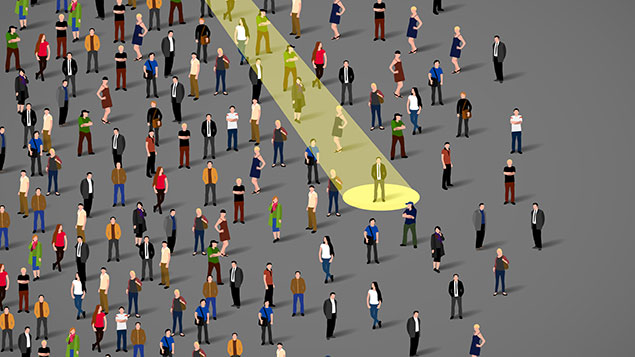 High levels of employment and a strong interest from overseas investors driven by the fall in sterling's value is contributing to a continuing boom in the UK's recruitment sector.
According to accounting firm BDO's latest Recruitment Sector Insights report, which looks at FTSE-listed recruitment firms, the UK in 2018 ranked number one for the number of transactions, up to 32 from 22 the previous year. Transactions include IPO listings, management buy-outs, major equity investments, mergers and acquisitions, and other deals.
In terms of deal volume the UK sector has now outstripped the US, the report concluded.
Recruitment specialists in construction and engineering saw most deals (6) followed by healthcare and executive search (4).
Globally there were 92 deals in 2018, down from 116 in 2017.
With a total revenue of £12.3bn, the industry continued to grow in terms of activity throughout the 12 months to December, although at a much slower rate than levels seen in the preceding five years. By "grow" the report is referring to turnover of the sector as a whole: essentially the combined revenue of every recruitment business added together.
The report also revealed – using data supplied by IbisWorld and CIPD – that almost all (96%) of HR professionals and recruiters believed Brexit had affected their hiring strategies. There has also been a 30% fall in the number of applicants per vacancy.
Given the turmoil surrounding Brexit it might have been expected that the recruitment sector would experience a downturn. Yet there was strong inward investment into the sector throughout 2018, with 25% of transactions involving an overseas buyer (23% in 2017).
This demand for UK recruitment assets from abroad was because of the weakness of the pound primarily but there were other factors at large, BDO analysts stated. Skills shortages and market uncertainty has led to firms being potentially undervalued, thus encouraging global investors to take a punt on them.
The report stated that "investment is still attractive due to low unemployment levels, skill shortages in positions that need filling (ultimately at a higher cost), and also due to the low exchange rate of sterling which has made UK assets attractive to global investors seeking undervalued opportunities".
The likely loss of freedom of movement was leading to firms hedging against the new policy's effects and mitigate risks. This has led to plenty of activity in the sector with foreign-owned firms investing in the UK and UK firms setting up or investing in agencies on the Continent and beyond.
Ashley Lawrence, CEO of the Trinnovo Recruitment Group told the report's authors: "We've had a really positive 12 months, revenue and net profit have both had fantastic growth. We've been successful in expanding our presence in Ireland, and also Germany and the Netherlands, due to client demand. Dublin has been attractive to our banking and technology sectors, but whether the infrastructure is strong enough to support this remains to be seen."
Sanjeev Chopra, group finance director at IT and engineering recruitment specialist Amoria Bond, said technological development and automation had contributed towards his company's growth in its Asia and EU markets. He added: "Not surprisingly, the UK offices haven't performed as well comparatively given the current political climate, but have still experienced double digit growth. Since the referendum, we've seen real fluctuations in demand due to the uncertainty.
We've been successful in expanding our presence in Ireland, and also Germany and the Netherlands, due to client demand
"Clients have tried to delay recruitment plans and projects until they couldn't hold off anymore, so we saw a big uplift in 2017 after the slow down in the second half of 2016 post referendum. The biggest impact for us personally is on our growth and investment strategy. We have focused our efforts more overseas where growth is stronger and our clients have more certain recruitment strategies."
There was a notable rise in transactions involving specialist recruitment providers in the construction and engineering sectors – two sectors particularly under pressure because of skills shortages.
James Fieldhouse, who leads the mergers and acquisitions human capital sector team at BDO LLP, said: "The continued growth of the recruitment industry and sustained investor interest is very positive and will no doubt give recruitment businesses confidence in their prospects for the year ahead, particularly given the pervading uncertainty caused by Brexit."
He added, referring to the high number of HR leaders and recruiters who stated that Brexit was impacting their planning: "There are several key factors that we expect will further shape the recruitment industry during 2019 and beyond; the first, of course, being Brexit. The impact on business confidence has contributed to the delaying of recruitment plans and re-evaluation of hiring strategies."