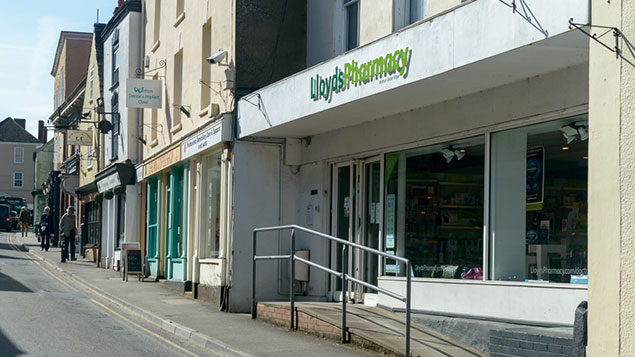 A pharmacy worker in Essex has won an unfair dismissal claim at an employment tribunal after the judge ruled that her employer had not met the criteria for a fair redundancy procedure.
Ms P Waldie worked on a part-time basis (22 hours a week) at LloydsPharmacy in Westcliff-On-Sea, one of about 1,500 branches in the UK.
In January 2018 the chain, which employs 17,000 staff, conducted a review of its operating model and identified branches where contracted staff hours exceeded budgeted hours. At the Valkyrie Road branch, where Waldie worked, the company looked to cut 21.5 hours from the staff roster.
Redundancy resources
To select candidates for redundancy, a scoring system was introduced across the chain measuring factors such as ability to engage with customers, flexibility and adaptability, and qualifications.
Waldie did not score well relative to other employees at the branch and on 27 March received a letter from Andrew Gibb, retail operations manager, informing her that she was at risk of redundancy.
The letter referred to "your recent briefing and individual consultation meeting", but both the staff briefing and the individual meeting with the Waldie took place the following day, 28 March. On that day she had a meeting with Matthew Nimmo, area manager, and Amarjit Nandhra, regional cluster manager. Nimmo, reading from a script, advised her that the company had identified a need to reduce the contracted staff hours in the store and that she had been provisionally selected for redundancy.
Waldie's relative low score was discussed at the meeting but to the managers it appeared she was not interested. Waldie explained to the tribunal that this was because she was in shock at the meeting and did not know what to say.
She was handed a letter inviting her to a consultation meeting on 4 April 2018 but the wrong pro-forma letter was used for this since it refers to the proposed meeting as the "First Formal Individual Consultation Meeting". Nandhra's evidence was that the first individual consultation meeting was the one that had taken place that day with Mr Nimmo and the letter should have referred to a second individual consultation meeting.
The letter informed Waldie of her right to be accompanied, but did not warn her that her employment could be terminated by reason of redundancy at the meeting. It stated, "Please note that at this stage we are not saying that your role at [Valkyrie Road] is redundant".
No vacancies were found that were considered suitable for Waldie and her redundancy was confirmed on 6 April. Her appeal against it was unsuccessful despite her challenging the scoring system used to evaluate her.
The ruling
Employment judge Corinna Ferguson ruled that the scoring process and reasons for redundancy were generally fair. The judge referred to Eaton v King which confirmed that an employer is not required to provide individual employees with details of their assessments, provided they are adequately consulted and given an opportunity to comment on the proposal to make them redundant.
However, the judge noted that Waldie had not received any notice of the "first individual consultation meeting" on 28 March, by which time she had already been selected for redundancy. Nor had she been warned that the meeting on 4 April could result in her dismissal for redundancy.
The judge notes that Nandhra may have attempted to discuss the scoring process, but the decision had been made without proper consultation. The first time the claimant had any real understanding of the process that had been adopted to select her for redundancy was at the appeal hearing, when her scores were discussed.
Judge Ferguson summarised that "I do not consider that the claimant had fair warning of her dismissal and nor did she have a fair opportunity to comment on the decision to make her redundant." She did conclude though that the selection process was a fair one and that as a result she was "bound to be selected for redundancy".
Because of this, Waldie was not awarded compensation but four weeks' pay, recognising that the breach of section 1 of the Employment Rights Act was "serious".