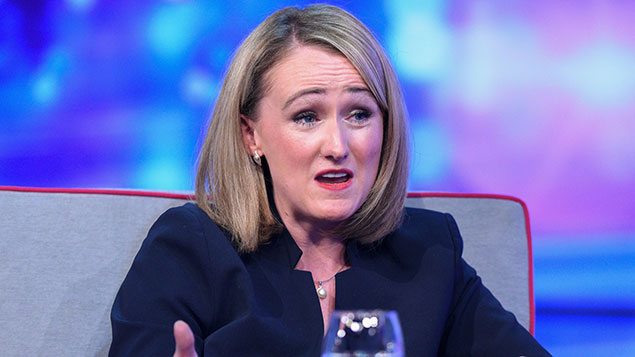 The key to curbing soaring pay among senior executives is to ensure HR is properly represented on remuneration committees.
An event held by the CIPD and the High Pay Centre on Tuesday (5 February 2019) to bolster the findings of last month's RemCo Reform report heard speakers demand a more powerful role for HR in formulating pay strategies and a restraining of long-term incentive plans for executives.
The report pushed for remuneration committees to become people and culture committees and consider much wider factors in their decision-making.
Executive pay
Much of the discussion centred around the news that the average FTSE 100 CEO is now paid £3.92m a year, according to the report, a figure which has risen 11% in the past 12 months, way above the increase enjoyed by the UK workforce as a whole.
Among the speakers was shadow business secretary Rebecca Long-Bailey, who told delegates: "Time and again, we hear about record-breaking pay packets for so-called fat cat bosses. We have the slowest wage growth among G20 countries, but that hasn't been the case for executive pay at the very top and that's not fair.
"The prime minister has said it's not anti-business to suggest big business needs to change [on remuneration]. For once, I agree with her."
She said Labour would legislate to tackle the problem, limiting the maximum pay ratio in the public sector to 20:1 between the highest and lowest paid, and introducing the same pay ratio as a condition for organisations bidding for public-sector work. She also pledged an executive pay levy on the largest private companies and broader reform of the corporate governance system.
Labour wants further reform of company law so that shareholders' primacy over other stakeholders is removed. Recent reforms have seen guidance altered to recognise the damaging effect of short termism in corporate decisions. From 1 January, under the government's latest version of the Code on Corporate Governance, companies must promote "proportionate remuneration which supports long-term success, with clearer reporting requirements" along with improved shareholder/stakeholder engagement and diversity in board succession planning.
Reward, compensation and benefits opportunities

Browse all comp and benefits jobs
Luke Hildyard, executive director of the High Pay Centre, said the impact of these revised aspects of the code – and the duty for company directors to balance the views of shareholders with those of stakeholders (such as employees, customers, suppliers and the community), as well as act in the long-term interests of the organisation – would be closely studied in the coming months.
He told Personnel Today that "Shareholders often take a short-term view and are not particularly engaged with what's going on."
He said shareholders often came and went very quickly so didn't have a long-term view and that investors themselves were "often very highly paid and believe that what drives business was a tiny number of superstars at the top".
Hildyard told delegates that HR needed a far greater role: "When you think about the insights that people from HR could bring in terms of reward and motivation, that seems to be remiss. The HR perspective is missing in RemCos."
Catherine Howarth, chief executive of ShareAction, emphasised how investors ought to play a more active role and pointed to a cultural problem. She said: "They steward the capital of workers and pension savers at large and can vote those shares at company AGMs to veto pay packages that are obscenely large. So far they've been a bit too relaxed. Partly this is because the fund management sector has its own problem with high pay, and fund managers in charge of deciding on what counts as excessive in corporate pay are themselves paid extremely large amounts of money."
Iain Wright, director of corporate and regional engagement at accounting body ICAEW and former chair of the parliamentary business select committee, said executive pay had become "like a virility symbol, a statement of a company's ambition".
He added that remuneration committees should be asking "how much do we need to be paying to attract the best, while also being mindful of our responsibility to the company, to other staff and to society in general?"
Long-term incentive plans (LTIPs) were heavily criticised, particularly in view of the planned £75m bonus for Persimmon CEO Jeff Fairburn last year.
Sandy Pepper, professor of management practice at the London School of Economics, said there was an abundance of evidence that LTIPs were a major factor in inflating executive pay. He said the cost of an LTIP was greater than the value placed on it by a senior executive, which was the opposite of what companies were trying to do. "They are value destroyers," he said.
Pepper suggested businesses should focus on rewarding executives through salaries and cash bonuses, and should be required to demonstrate how these align with the broader interests of shareholders and other stakeholder groups.