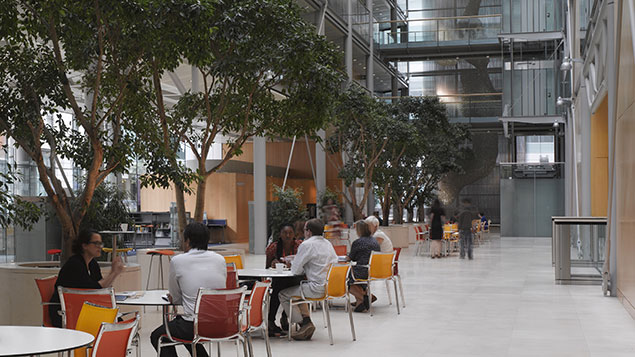 London-based biomedical research charity the Wellcome Trust, the second wealthiest charitable foundation in the world, is considering switching to a four-day week.
According to a report by The Guardian newspaper, a trial of the new four-day working week could start before the end of 2019, with staff given Fridays off with no changes to pay.
The trial would take place at the Trust's London HQ, at which 800 people work. Overall, Wellcome employs about 2,000 staff.
The organisation has looked closely at the experience of Perpetual Guardian, an insurance company in New Zealand, which ran a four-day week experiment for 240 staff in March and April 2018. This was thought to have produced small upturns in total output, despite staff's shorter hours.
Ed Whiting, Wellcome's director of policy, told The Guardian: "It looks like moving the working week to four days rather than five gets you a broader productivity and wellbeing benefit. You have a healthier workforce, a reduction in sickness absence and improved sense of work-life balance."
Whiting said that a shorter week would encourage people to focus on their work more effectively because they'd feel that there was less slack time in the day.
Analysis of Perpetual's reduced hours by the University of Auckland found that 78% of employees felt better able to successfully manage their work-life balance, an increase of 24% compared with the five-day week, and stress levels fell despite the need to squeeze more work into less time.
The study, however, also identified challenges around the fact that there were a wide variety of roles at Perpetual and that quite a lot of reorganisation was involved to enable the firm to meet deadlines and maintain performance. Energy savings were also a benefit of the trial. The company is refining its approach before rolling it out full time.
Wellcome said it was also looking at other ways of working, such as increased flexibility for staff. It was also concerned about how the move might be perceived: it could, for example, appear to the public that it was a lavishly funded orgnanisation enjoying the fruits of its income rather than one concerned at increasing productivity and employee satisfaction.
Wellcome's activities revolve around the assessing and processing of grant applications for scientific research. It feels that its work routines are sufficiently predictable in terms of staff time demands and structure, to be suited to a new timescale.
Interest in the idea of a four-day work is slowly bubbling up in the UK. The Green Party is in favour and last year, at its annual congress, the TUC urged the government to ensure that the benefits of new technologies could be used to shorten the working week – noting that the UK works more hours than most comparable countries but does not have matching productivity – and should not be "hoarded by managers and shareholders".
According to a TUC survey presented at the Congress, more than half (51%) of workers feared that boosts to the UK economy from technological innovation would result in gains for business owners rather than improvements in their own standard of living. Almost half (45%) would opt for a four-day week without loss of pay.
Frances O'Grady said "When the TUC's first Congress took place 150 years ago, people worked 10 hours a day with only Sunday off. But in the last century we won a two-day weekend and limits on long hours. This century, we must raise our sights to reduce working time again."