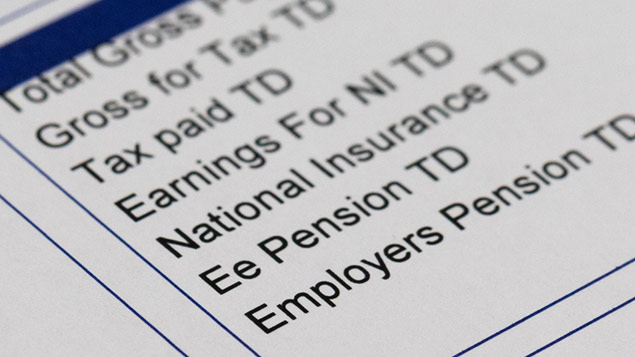 With auto-enrolment pension contributions set to rise from April, millions of UK employees will experience a decrease in their take-home pay.
The minimum contribution rates will rise from 5% to 8% of their salary on 6 April 2019, with the employee paying 5%.
Auto-enrolment was introduced in 2012 and has now been fully rolled out across all sizes of companies. It has been hailed by the government as a major success with 10 million people being enrolled.
Pensions and communication
Analysis carried out for the BBC by Hargreaves Lansdown suggests that employees on £30,000 will take home £253 less and those on £15,000 will be about £49 worse off over the year.
The government regards employee attitudes towards workplace pensions as positive, citing figures that reveal that in 2017-18, despite the total contribution rising from 2% to 5%, only 0.7% of contributors opted out of the scheme.
Work and pensions secretary Amber Rudd last week stated last week: "Workplace pensions had fallen out of fashion and were seen as the preserve of older, wealthier people. Now saving is the norm across the UK, wherever you work.
"We will of course be considering how we can reach even more people – with our ambition to bring in younger workers and enable everyone, particularly part-time and lower earners and the self-employed, to save more."
Auto-enrolment currently still does not apply to those with low incomes; it only covers those who earn more than £10,000 a year who are over 22, meaning that many part-time workers who earn less than this and workers with more than one employer are left out of the auto-enrolment process. The threshold will be reviewed, however.
Auto-enrolment was introduced as a measure to increase the number of people saving for the future against a backdrop of rising lifespans, falling pension contributions and the relative decrease in the value of the state pension.
Today, Aviva has revealed five of the main reasons businesses said they were considering switching pensions provider. They were:
Service levels
Engagement – having a point of contact at their provider
Digital capability
Price
Merger or acquisition.
Malcolm Goodwin, head of workplace savings and retirement at Aviva, said: "Auto-enrolment minimum contributions are rising again in April. Now is a good time to examine what is in place and ensure it is still suitable.
"SMEs are free to shop around for a workplace pension provider that is best for them. We've already seen an 80% increase in enquiries and I expect that to keep rising. It is up to providers to ensure they are offering businesses what they need."
Dale Critchely, policy manager at Aviva said HR had an important part to play in preparing for the rise in contributions: "Employers do need to make sure their staff know this next increase is coming. The last thing people need is a shock when they look at their April payslip and see a change they weren't expecting. HR departments should be making sure people understand the benefits of a workplace pension. An increase in contributions means more money from the government in tax relief, and more money from the employer, which you don't get if you opt out.
"And there are mitigating factors that should make the increase in contributions easier to take. The personal allowance is increasing in April so people will pay less income tax. The living wage is increasing by 4.9% meaning there will be no reduction in take home pay for the lowest paid, and for many others who receive a pay rise around this time of year. All of those things mean employees take home pay won't be greatly affected.
In January it emerged that the Pensions Regulator had fined a record number of firms over auto-enrolment errors. It was thought that the absence of HR departments at smaller firms, which had had until April 2017 to join the scheme was behind the rise.
Reward, compensation and benefits opportunities