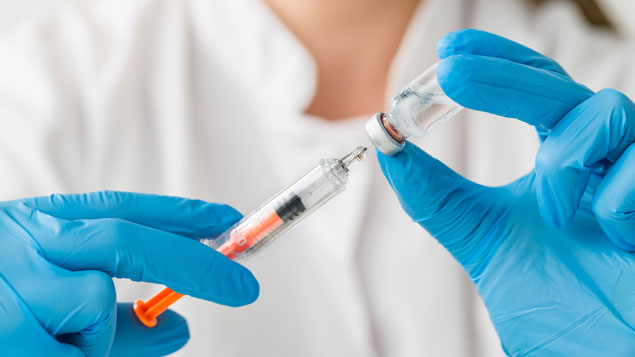 Healthcare provider Bupa has seen the number of staff being offered flu jabs by their employer this year surpass the number of vaccinations it carried out in 2017.
By the end of December, almost 50,000 employees will have received a flu jab from Bupa, as employers look to take better care of their workforce and reduce absence associated with the virus, it said.
Flu vaccination
Flu infections in the UK reached their highest level for seven years in 2017, according to Public Health England, while Office for National Statistics figures show minor illnesses such as the flu accounted for 34 million working days lost.
In September NHS Improvement, the body that oversees NHS trusts and organisations that offer NHS-funded care, said that all frontline staff must have a flu vaccination in order to protect patients and reduce the spread of the virus.
Dr Petra Simic, interim medical director at Bupa Health Clinics, said: "It's good that businesses are taking steps to help employees prepare for the flu season. The spread of flu is inevitable and it has the potential to be much quicker within an office, so it's encouraging to see employers being proactive when it comes to protecting the health of their employees this winter.
"Flu is one of the most common reasons for someone to take time off work, which can significantly impact productivity, but it's easily preventable if you plan early."
The International Longevity Centre UK has found that the flu vaccination could save the economy up to £28.9 million in averted sick day costs if used more widely.
Simic said employers and OH professionals should encourage staff to stay at home if they are experiencing a number of flu symptoms, such as a sore throat or a fever, to help prevent the virus from spreading.
They could also encourage healthier habits to boost employees' immune system, as well as more basic prevention methods, such as hand washing.