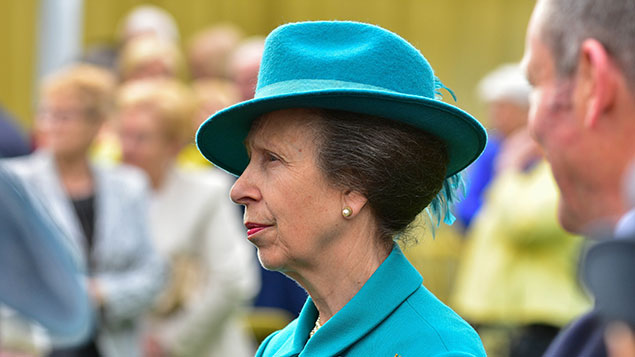 A communications assistant to the Royal Household, Princess Anne's private secretary and "astronaut readiness project manager" were among the most viewed jobs on LinkedIn this year.
The top 25 jobs viewed on the business networking site amassed more than 900,000 views between them. The most viewed role was for a management consultant at the Boston Consulting Group, which attracted more than 70,000 views.
There were two communications roles available for the Royal Household, which both ranked in the top 25 roles (one in second place and the other in 24th).
The job of Private Secretary to HRH Princess Royal ranked 8th overall, and successful applicants needed to be educated to degree level, as well as be "team orientated and a confident leader" with a "hands-on approach".
"Ideally with a military background, you will have a well-developed understanding of the UK's political, economic and geographical infrastructure, as well as the constitution and British media," the job description said.
The astronaut readiness manager, a job advertised by Virgin Galactic, sought someone who could support the company to become "the world's first privately funded commercial space line".
The ad said: "If you are looking for a challenging opportunity that will ignite your passion for designing cool and innovative products, are exceptionally creative, are a great problem solver and can make things happen – apply today!"
Other high-ranking roles included multiple jobs at software company Oracle, roles at Barclays and HSBC, and a travel content producer for MTV. Many of the roles were looking for web development expertise or support with social media and ecommerce.
Darain Faraz, careers expert at LinkedIn, said: "Every year we love seeing the breadth of jobs that are piquing the interest of the Great British public – and this year is no different. From the royal family to Chanel, and Jo Malone to Barclays, job-seekers across the UK are turning to their LinkedIn community to search for their next career move.
"It's interesting to see more of a focus on technology this year, with roles such as Java developer and data scientist sitting alongside the more "traditional" professions such as architect and analyst."