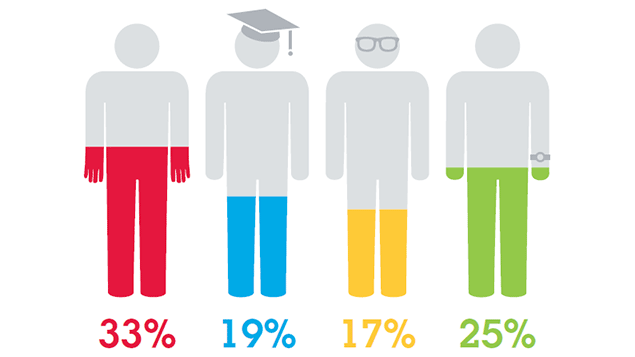 A survey by Skillsoft has shown that 40% of staff say their decision to join a company was heavily influenced by the amount of training on offer.
But to get the best return on investment from your learning investment, it helps to understand what employees actually hope to get out of their training. Is it job-related skills they can use immediately, or a means to develop their potential in the future?
Skillsoft's white paper 'Seven Things Employees Want Most From Their Training', highlights just what your teams want from development opportunities, and compares this with what they actually get. How do you compare? Download here to find out.
The research shows that staff want to learn, and want to continue to learn throughout their careers. People want to get better at their jobs, develop and build their careers – and they see training as essential to achieving all of these goals.
Skillsoft's survey reveals that 71% of workers aged 16-24 rate training as being essential for developing skills that directly relate to the job in hand. And older, more senior workers are no different.  The same proportion of senior managers aged 55 and over agreed.
As workers age, however, the likelihood of them leaving to go to another employer falls. Less than a third (31%) of senior managers aged 55 or more  said they would leave an organisation for workplace training and development, but most (54%) 16-24 year olds said that better workplace training and development would be all the incentive they would need to move on.
A total of 1,001 office workers were surveyed by Opinion Matters, an independent research company, about the most effective and ineffective forms of learning and development. The results are available in this download.