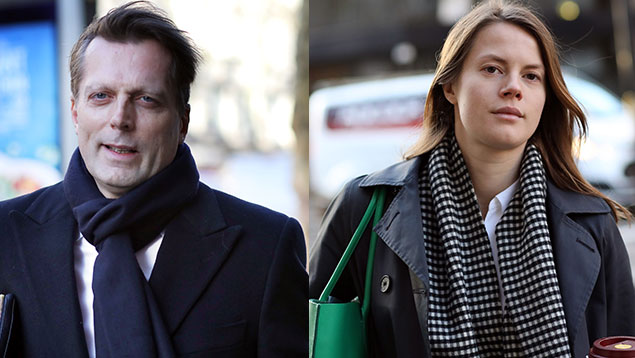 A claim of sexual harassment recently heard at employment tribunal could end up leading to significant changes of behaviour and culture among City firms, write Emma Vennesson, Katie Newman and Philip Novak
The shift in public opinion on what constitutes appropriate or inappropriate behaviour in the workplace in the #MeToo era is encouraging employees to step forward and make their claims public.
In a rare example of a sexual harassment claim against a City employer reaching a hearing, the Central London Employment Tribunal has recently been considering the claim of investment associate Nathalie Abildgaard against her former employer, IMF Investors (an Australian private equity fund manager). Since her alleged harassment, Abildgaard has founded a charity aimed at supporting victims of workplace harassment.
Sexual harassment
In this article, we consider the legal definition of sexual harassment, the details of Abildgaard's claim, the potential impact of her charity, what steps employees should take if they are the victim of sexual harassment and what employers should do to reduce the risk of sexual harassment.
What is sexual harassment?
Under the Equality Act 2010, sexual harassment involves engaging in unwanted conduct of a sexual nature which has the purpose or effect of violating an employee's dignity or creating an intimidating, hostile, degrading, humiliating or offensive environment. This definition is wide and the employee's own perception of how they have been treated will be a key determining factor.
There is no need for the employee to have made it clear that the behaviour is unwanted. Offending behaviour can range from overtly sexist jokes to placing objects out of reach of female colleagues. Sexual harassment also covers situations where an employee is subjected to less favourable treatment, in other words victimised, because of their rejection of, or submission to, such conduct.
Nathalie Abildgaard's claim
In March 2018, a number of employees of IMF went to a nightclub to celebrate the closing of a deal. During the course of the evening, one of the executive directors of IFM, 50-year-old Frederic Michel-Verdier, allegedly made unwelcome sexual advances towards 27-year-old Abildgaard, including sending her text messages inviting her to his hotel room and, according to media reports, telling her that "if I was 20 years younger, I would have been all over you".
Following an internal investigation into the matter, IFM cut Michel-Verdier's bonus and banned him from drinking at work events for 12 months. However, no further action was taken. Abildgaard resigned and brought a number of claims, including for sexual harassment.
Impact of Legal Aid for Business Diversity
Abildgaard's charity, Legal Aid for Business Diversity (LABD), was set up to provide funding for harassment and discrimination claims against employers. Although the abolition of employment tribunal fees in July 2017 has seen a steady increase in tribunal claims, many employees are still deterred from bringing claims due to a lack of funding. By narrowing the financial gap between employees and employers, LABD's aim is to make it easier for claimants to bring claims. However, LABD's impact will likely be limited, at least to an extent, by its own resources. Furthermore, the cost of litigation in terms of time investment and emotional distress is likely to continue to be a strong deterrent.
What steps should victims take?
Employees who are victims of sexual harassment should, as a first step, raise a complaint in accordance with the employer's internal grievance procedure or, if applicable, anti-harassment policy. If the outcome of this procedure is not satisfactory to the employee, they should appeal through the employer's appeals procedure. If the outcome of the appeal is still not satisfactory, the employee could then consider whether or not to bring a claim.
What can employers do to reduce the risk of sexual harassment?
Employers should have in place anti-harassment policies that clearly explain what is and is not acceptable in the workplace, and set out the reporting mechanisms in the event of inappropriate behaviour. It is important that these policies are kept up to date and brought to the attention of all members of staff, including the most senior members, on a regular basis. Employers should also provide regular training on these policies, including to those in senior positions. Any complaints of sexual harassment should be investigated fully and dealt with fairly and sensitively, and appropriate disciplinary action taken against any employee found guilty of harassment, even where the employee in question is in a senior position.
Looking to the future
It is clear that the increased focus on sexual harassment in the workplace is a continuing trend. Employers looking to stay ahead of the curve should review their policies, procedures and training programmes and make sure these are up to date and working effectively. They should also take all appropriate steps to investigate complaints and deal with perpetrators of sexual harassment.