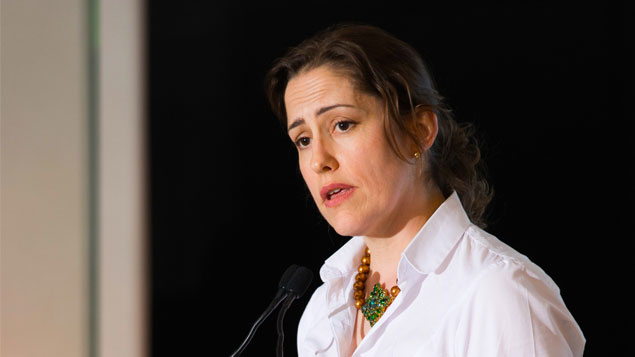 The government is considering whether to introduce a new legal duty on employers to prevent sexual harassment at work as part of a package of measures to tackle inappropriate behaviour.
Its 12-point plan aims to protect workers from harassment by colleagues, bosses and third parties and places greater responsibility on employers to ensure such behaviour is stamped out.
The plan was developed in response to recommendations made by the Women and Equalities Committee in July. The committee found that there had been a "failure" to tackle inappropriate behaviour and the action taken by employers had been inconsistent.
Sexual harassment
The measures include:
introducing a new statutory code of practice on sexual harassment, which will be developed by the Equality and Human Rights Commission;
partnering with Acas and the parliamentary Equality and Human Rights Committee to raise awareness of the issue among employers;
gathering regular data on the prevalence of sexual harassment at work;
consulting on the use of non-disclosure agreements, which Theresa May has previously said are sometimes used "unethically" in employment disputes;
considering the evidence base for a legal duty on employers to prevent staff from being harassed;
consulting on strengthening and clarifying the laws around workplace harassment by customers and other third parties;
considering whether further legal protections need to extend to interns and volunteers;
exploring the evidence for extending the time limits for employees to bring an case under the Equality Act 2010 to an employment tribunal;
making sure public sector employers tackle sexual harassment. In the past three years more than 500 complaints about sexual harassment against civil servants were received by government departments and other public bodies;
working with regulators to make sure appropriate action is taken;
considering whether anything can be learnt from the criminal justice system to protect vulnerable employment tribunal claimants; and
checking that the list of organisations that receive whistleblowing information includes the correct bodies.
Minister for Women Victoria Atkins said: "Sexual harassment at work is illegal, but sadly that disgusting behaviour is something that many women still experience today.
"We are taking action to make sure employers know what they have to do to protect their staff, and people know their rights at work and what action to take if they feel intimidated or humiliated.
"Everyone has the right to feel safe at work."
However, Maria Miller, chair of the Women and Equalities Committee, said it was disappointing that the government has taken five months to respond to its recommendations and criticised it for failing to commit at this stage to making it a legal requirement for employers to prevent harassment.
"Forty percent of women say they have experienced unwanted sexual behaviour in the workplace," Miller said. "With this unacceptable statistic in mind, the government should not have taken five months to respond.
"We welcome the actions it will take to raise awareness of rights and responsibilities, but it also needs to do more to show that it is taking these issues seriously.
"Employers need to know that they face severe penalties if they don't do enough to protect their staff from harassment and victimisation."
Men were being left out of the conversation, noted Beverley Sunderland, managing director of Crossland Employment Solicitors, who said that it is important to remember they can be victims of harassment too.
"The BBC's data indicates that 18% of men have also reported unwanted sexual conduct compared with 40% for women," she said.
"Women have only just started to shake the stigma of being problem employees because they might go off and have a baby and sadly there will be many less enlightened employers in business who might view further codes of practice and legislation in relation to sexual harassment, when coupled with constant references to women, as yet another reason not to employ women."