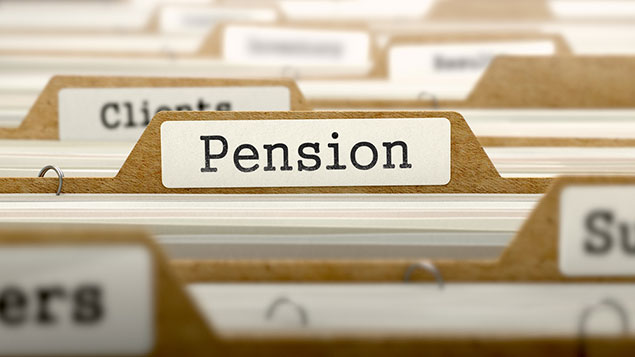 The last financial year has seen a sharp rise in the number of businesses fined by the Pensions Regulator for pension auto-enrolment errors, a freedom of information request has shown.
The number of fines in 2017-18 was 35,810, up from 14,650 in 2016-17, commercial law firm EMW has found.
Fines totalled £42m in 2017-18 for auto-enrolment errors, up from £12.6m the previous year.
Pensions and communication
The startling number of fines was put down to the expansion of the auto-enrolment pension regime to cover smaller businesses of fewer than 50 employees. Until 2017, only large and medium-sized businesses were required to auto-enrol staff into a pension scheme.
Under the Pensions Act 2008, every employer in the UK must put their qualifying employees into a pension scheme and, where appropriate, pay contributions – a law that has been gradually rolled out over the past 10 years.
From 6 April 2018, employers had to double their pension contributions from 1% to 2% of an employee's salary and employees had to put in 3%, up from 1%.
There are about 1.1 million employers in the UK with fewer than 10 employees. Since April 2017 they have been been required to auto-enrol staff earning £10,000 or more in a workplace pension scheme.
EMW said that the complexity of auto-enrolment schemes meant that smaller businesses without in-house HR functions were at risk of making errors when attempting to auto-enrol staff. The rise in fines did not necessarily mean that employers were deliberately avoiding auto-enrolling staff, the firm argued.
Reward, compensation and benefits opportunities

Browse all comp and benefits jobs
Poor record-keeping was also put forward by EMW as a reason for errors. Small businesses often lacked the resources to accurately calculate an employees' contribution to enrolment schemes. Larger firms use specialist payroll software to calculate what pension payments to make on behalf of staff, or pay accountants for the service.
Jon Taylor, principal at EMW, said: "The sharp rise in the number of fines suggests that SMEs are having real problems keeping on top of complex auto-enrolment schemes.
"While larger businesses will have the necessary infrastructure and expertise to correctly auto-enrol workers, the same does not always apply to smaller businesses.
"Considering the huge number of businesses now being caught by fines perhaps the Pensions Regulator needs to consider moderating the scale of the fees especially for SMEs."
Small firms will also have to be aware that from 6 April 2019 the minimum amount they will have to pay into their staff's pension is set to increase. They will have to pay a minimum of 3% of a portion of staff's earnings into their pension, and the total combined payments made by firms and their staff must be no less than 8%.
A statement from the Pensions Regulator emphasised that the vast majority of employers successfully met their auto-enrolment duties and played down the significance of the sharp rise in fines.
A spokesman for the regular told Personnel Today: "The rise in the number of times we have used our powers is in line with the rise in the number of employers with automatic enrolment responsibilities. We have no evidence there is any widespread issue of employers keeping inaccurate records or paying incorrect contributions.
"Research carried out into employer awareness and understanding of automatic enrolment shows the vast majority of employers are aware of their ongoing duties, which include record-keeping and maintaining contributions, and said they are confident they are complying successfully. Where an employer does not have expertise in this area, such as a dedicated payroll department, we encourage them to seek help from a professional adviser to ensure they meet their legal duties.
"Employers who become non-compliant will be issued with a compliance notice and in most cases this warning is enough to get them back on track."