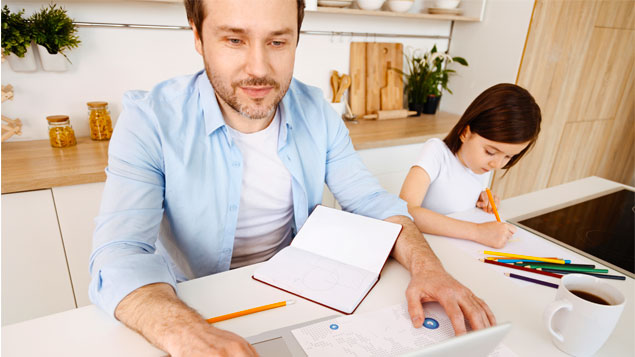 Eighty-six per cent of unemployed parents want to return to work, though many experience difficulty in finding roles that fit around their childcare routines.
According to a survey commissioned by budget hotel chain Travelodge, 59% of mums and dads who want to return to work struggle to find jobs that fit around their school run.
Flexible working and parenthood
Sixty-one per cent are apprehensive about returning to work because they have lost their confidence while staying at home to raise a family, the YouGov poll of 457 parents found. Despite this, 67% still want to climb the career ladder.
Other motivations for getting back into work included regaining their personal identity and not being labelled as just a parent (41%), being bored at home and wanting to learn new skills (31%) and missing adult conversation (26%).
With around two million parents in the UK without a job, Travelodge has launched a recruitment programme to help them back into work, including flexible hotel and head office roles that fit around their childcare routines.
As part of its plans to recruit up to 3,000 more people over the next five years, it is targeting parents by offering flexible roles of varying seniority in hotel receptions, restaurants, housekeeping, as well as head office positions.
Returners will also be assigned a work buddy and will be offered access to management training to help them meet their career aspirations.
"We are preparing in earnest for post-Brexit Britain. With thousands of new jobs to fill, we need more new colleagues than ever. We see vast untapped potential in parents who want to return to work," said Travelodge chief executive Peter Gowers.
"YouGov research shows that many parents want to get back into a job, especially one that can lead to a career, and the first step is often the hardest. We've based our new programme on making it easier than ever for mums and dads to work around the school run and climb the career ladder whilst raising their family."
Employment minister Alok Sharma said: "With record numbers in work and unemployment at a 40-year low, big employers need to follow Travelodge's example if they want to fill vacancies. Our welfare reforms are helping, offering flexibility for claimants to work the hours they can to make sure work always pays."
According to the CIPD, the number of people in a flexible working arrangement has plateaued since 2010, despite the right to request flexibility being offered to all employees since 2014.
In a report published today, the CIPD suggests unsupportive manager attitudes, limited options and negative employee assumptions about flexible working have contributed to fewer staff requesting more flexible hours.