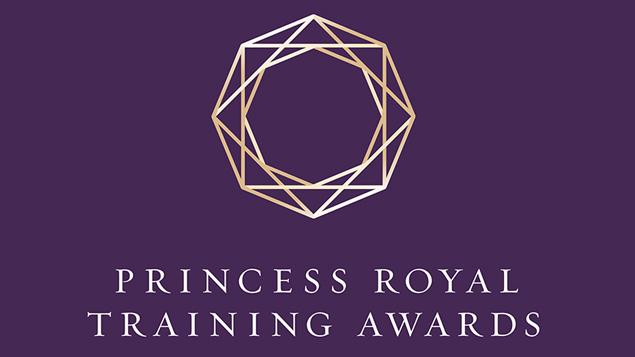 It's hard enough to put together a great L&D programme.
Then you have to face a different challenge – proving its value. In fact, a third of L&D professionals struggle to show the business benefit, according to CIPD research.1
The good news is that you don't have to do it alone. Here are six proven ways to help you make the case for training. That way, your L&D programme can get the budget (and the respect) that it deserves.
1. Show that you understand your organisation's business strategy
Start by showing that you understand the vision of your organisation – and then make it clear you have aligned your training activities to the business objectives set by your leaders.
For example, if your organisation is focusing on delivering the best experience possible for your customers and your training initiatives have supported this, make sure this is recognised. Check out McDonald's till training game to see how they did it.
Also consider how you can align your L&D programmes to your employee engagement strategy. After all, if you empower your employees to learn, it can boost their skills and motivation – and therefore productivity.
2. Explain the game plan
Now you have laid down the foundations, it's time to show the real value of the trust and commitment that is placed in L&D.
Explain the steps you took to design an effective training programme. Anything that is distinctive, creative or innovative in your approach will generate attention and curiosity.
Perhaps you have used learning technologies or blended learning? Maybe you crafted a training programme that uniquely responds to the needs of a small business? Demonstrate what sets it apart.
Show that your initiative was well-planned and efficient. And of course, it's important to highlight how the investment of time, money and resources was justified, so make sure you explain this clearly and concisely.
3. Be results-focused
To prove that L&D plays a crucial role in business performance, you need to demonstrate the impact of your initiatives.
The results of development initiatives can manifest themselves in many ways, for example they can:
drive sales and bottom line benefits
save resources
improve productivity
increase customer satisfaction
increase staff retention
boost employee engagement and morale
change employee behavior.
4. Champion your work in the industry
If your training programmes have improved your business, it's likely other organisations would want to hear about your experiences.
Talking at events to share your knowledge can help others realise the value of L&D. Explain the unique aspects of your programme that others, both inside your organisation and in your sector, could learn from.
Entering industry awards is another great way to prove the worth of training activities internally! Present yourself as a leader in your field and inspire others to follow in your footsteps.
5. Get the support of your leaders
If you can prove that developing employee capability has improved individual and organisational performance, get your leaders on board to ensure that L&D is aligned to business strategy.
Leaders who truly believe in the value of L&D will help you get a long way. They will also be able to share those successes and inspire others to do more with their teams.
6. Enter the new Princess Royal Training Awards
If you're doing all of those things, then consider entering the Princess Royal Training Awards. Introduced for the first time this year by the City & Guilds Group, it's a brand new way of proving that investing in training and skills development increases the performance of any business.
In an ever-changing world, it's even more important to ensure our workforce has the right skills, training and support to be productive. It's time for L&D to get the recognition it deserves.

Applications are now open for the Princess Royal Training Awards – a new set of awards designed to recognise UK employers who directly link learning and development to the performance of their businesses. Help and guidance are available throughout the application process.
Free to enter, the Princess Royal Training Awards provide feedback on all submissions, enabling organisations to strengthen their training strategies.
The City & Guilds Group is delivering the awards for the first time this year.
Click here to find out more and how to enter.
1. CIPD Learning and Development Survey 2015, p.8