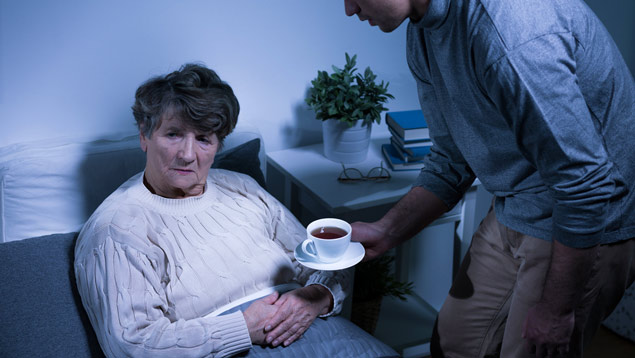 The Supreme Court has granted permission for an appeal in the legal case considering whether or not care workers who work "sleep-in" shifts are entitled to the national minimum wage.
In July 2018, the Court of Appeal ruled that care workers who sleep overnight at a client's home are not entitled to the minimum wage while they are sleeping.
In its judgment of two similar cases in the care sector – Royal Mencap Society v Claire Tomlinson-Blake and John Shannon v Jaikisham and Prithee Rampersad – the appeal judges found that employees who stay at a disabled, elderly or vulnerable person's house overnight are only entitled to the minimum wage while they are carrying out their duties – not for the full duration of their sleep-in shift.
Jan Tregelles, chief executive of Mencap, said: "This plunges the care sector back into uncertainty and underlines the need for the government to legislate so the position is clear.
"For us, this was not about what we currently pay our dedicated support workers for sleep-ins – we pay national living wage rates and have no plans to stop. We did not want to bring this case, but had to because the prospect of having to make large unfunded back payments threatened to bankrupt many providers, jeopardising the care of vulnerable people and the employment of their carers.
"What is clear though, is that dedicated care workers deserve a better deal. They work hard and support some of the most vulnerable people in society, but many are among the lowest paid. We call on government to ensure that the social care sector and, in particular, the specialised support that is required for people with a learning disability, is properly funded and its workers are paid what they deserve in the future."
Dave Prentis, general secretary of Unison, which is backing Tomlinson-Blake's case, said that last year's judgment had meant uncertainty for employers and care staff alike.
Reward, compensation and benefits opportunities

Browse all comp and benefits jobs
"Now there's the chance to clarify the law once and for all," he said. "Across the UK, thousands of care staff work sleep-in shifts looking after vulnerable adults and children, many with significant, challenging needs. As a society we should be celebrating the valuable job care workers do, not expecting them to survive on a pittance."
In last summer's judgment, Lord Justice Nicholas Underhill said: "Sleepers-in… are to be characterised for the purpose of the regulations as available for work… rather than actually working… and so fall within the terms of the sleep-in exception.
"The result is that the only time that counts for national minimum wage purposes is time when the worker is required to be awake for the purposes of working."
But Prentis said today that care workers are not free to come and go as they please when they're sleeping in and, as often the sole member of staff, they are likely to be on their feet for much of the night.
"Any local authorities or care providers seeking to take advantage of the uncertainty of the current situation by cutting pay rates now are acting irresponsibly. Sleep-in shifts should continue to be treated as working time, and paid accordingly."
More than 600 care support workers employed by the Alternative Futures Group have recently voted to take strike action over cuts to their pay for sleep-in shifts. Unison says they are facing a significant reduction in their wages and stand to lose as much as £15 for each sleep-in shift and more than £2,000 a year.