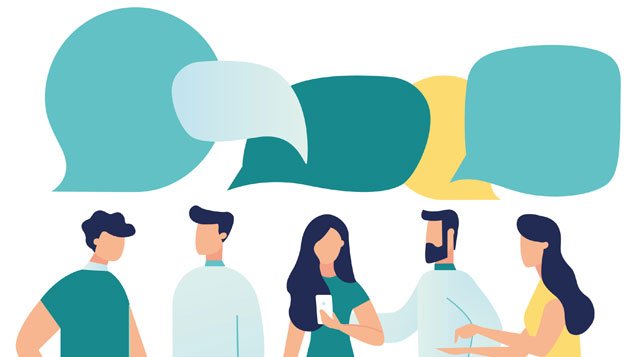 Digital upskilling has been a focus for many employers as they try to keep pace with developments in technology. But is this the best way of future-proofing their workforce's skills? Skillsoft's Agata Nowakowska explores why soft skills development should not be ignored.
As new technology permeates almost every area of our lives, many organisations are now viewing themselves as tech companies, regardless of their core industry. Staff with digital know-how are becoming critical to success but, according to Deloitte, only a quarter of FTSE-listed organisations believe their workforce has sufficient knowledge and expertise to execute their digital strategy.
Business consultancy Accenture suggests that, unless radically new learning approaches are adopted, the failure to close the digital skills gap could result in 14 of the G20 economies failing to achieve as much as £8.8 trillion in GDP growth promised by investment in intelligent technologies over the next decade. For this reason, many organisations are placing a huge emphasis on digital skills training.
This focus appears to be paying off, with the number of FTSE-listed firms that consider their staff to have the skills they need has increasing 9% over the past year, Deloitte suggests. Yet, far more needs to be done to keep pace with the rate of change and ensure the skills workers' have are the skills that businesses will need.
Changing demands
While digital skills development is vital, L&D teams must not neglect the importance of soft skills development. This may seem counterintuitive, but as automation begins to subsume many of the more mundane human jobs, the workforce will need to adapt. Technologies such as artificial intelligence, machine learning and blockchain will eventually gain the ability to programme themselves, which will uncover areas where distinctly human skills will be necessary.
Technology entrepreneur Mark Cuban was quoted last year saying, "In 10 years, a liberal arts degree in philosophy will be worth more than a traditional programming degree". The skills students develop when studying liberal arts degrees – such as adaptability, critical thinking and collaboration – will become central to navigating change and ensuring success.
Business leaders need to look beyond the current landscape to the skills employees will need in an age of automation, when roles will require the 'human touch'.
Need for balance
However, a balance needs to be struck between developing the digital capabilities needed today and soft skills that will be vital tomorrow.
Front-end skills, for example, which make it easy to build reliable and efficient software, weren't even on businesses' agendas a few years ago. Now, employers are constantly on the hunt for those who will be able to help them tackle these technical challenges.
By 2020, the World Economic Forum (WEF) has predicted the need for soft skills will rise by a third. Employees with strong interpersonal skills will soon be worth more to a company than the sum of their collective hard skills.
Business leaders need to look beyond the current landscape to the skills employees will need in an age of automation, when roles will require the 'human touch'."
As the Fourth Industrial Revolution unfolds, many new roles will develop. These will likely require the skills that employees gain through self-awareness and concerted effort and will encompass everything from communication skills, interpersonal skills, listening skills, and the ability to negotiate or mediate conflict. Fundamentally, these are the skills that lend themselves to working well in a team.
Although it will ultimately be up to employees to decide which skills they want to develop for future career success, L&D teams still need to encourage them to take responsibility for their own development and provide the tools and support to facilitate this change in culture. Good training needs to be relevant, relatable, and engaging to see the most benefit.
The revolution is now
Soft skills can be difficult to quantify, but they are not unattainable, particularly if employers see their value. The need for these skills is rapidly approaching and organisations need to act now to help staff develop both their digital and soft skills, balancing what is needed now with what will be needed in future. It's vital that organisations start preparing now to ensure their workforce has the skills they need in a tightening labour market.