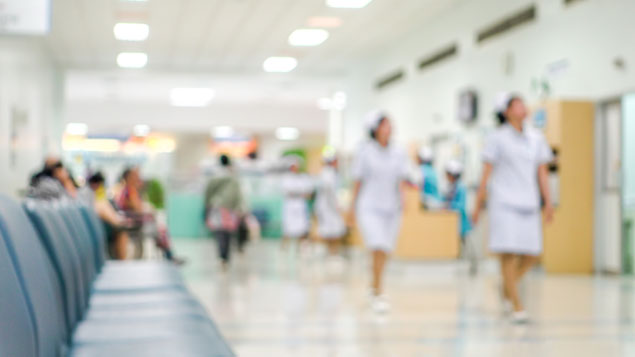 Staff at a Shropshire hospital trust being investigated over a high number of baby deaths have reported a culture of bullying and harassment, a report has revealed.
Staff employed by the Shrewsbury and Telford Hospital NHS Trust often felt they were not listened to by management and were sometimes "fearful" about raising concerns or issues, the report from the Care Quality Commission (CQC) says.
It found the trust's executive team were defensive about the issues, but had acknowledged that work was urgently required to build trust among its team.
The trust has introduced a "freedom to speak up" function for staff to raise concerns through, which the CQC says has helped establish a more trusting culture.
Significant staff shortages were also observed in many areas, which led to those who were not properly trained or competent coordinating departments without support from managers.
The trust was also found to have a high staff turnover, and high levels of sickness absence.
Simon Wright, chief executive at the trust, said: "You cannot be unaffected by a report like this. I'm sorry and disappointed that we have not made as much progress to tackle the issues and challenges that the trust faces as we all want.
"I know how hard staff are working, how passionate they are about what they do and the care they provide. We will take to heart the CQC's findings just as we welcome the extra support that is coming with special measures, to double down on the need to get things right and improve for the people we serve."
The trust earlier this year planned to close the A&E department at the Princess Royal Hospital in Telford overnight, as it did not have enough staff to run the service safely. However, this plan was abandoned after it was able to secure sufficient middle grade doctors and nurses.
Despite doctors and nurses being excluded from restrictions to the number of migrant workers able to apply for a Tier 2 visa, NHS staff shortages are expected to continue. One in six posts could be unfilled by 2030, a report by the King's Fund, the Health Foundation and the Nuffield Trust warned this month.