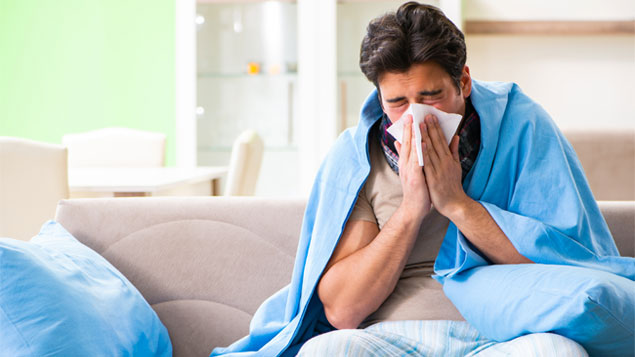 Workers take 53% more sick days in January than any other month of the year, analysis has shown.
According to HR software provider CharlieHR, which looked at sickness absence data from 706 organisations, the number of employees taking sick days in January 2017 – the most recent calendar year where a full 12 months' data is available – totalled 1,248; 53% higher than the average for the other 11 months of the year (816).
Sickness absence
Unsurprisingly, sickness absence was most common in January – March. In February 2017, 1,114 sick days were taken, followed by 1,054 days in March.
Rob O'Donovan, co-founder and CEO of CharlieHR, said it was alarming how few companies did anything to try to reduce sickness absence over these winter months. "Ensuring team members take adequate rest during winter – and don't use all their holiday up over summer – as well as providing time, space and encouragement for them to focus on their wellbeing are critical," he said.
Recently released sickness absence figures from the Office for National Statistics showed that more than 34 million working days were lost to "minor illnesses", such as coughs and colds, in 2017.
This was followed by musculoskeletal problems, which caused workers to take 28.3 million sick days; stress, depression and anxiety (14.3 million days); and gastrointestinal problems (8.4 million days).
James Routledge, co-founder of Sanctus – a business that offers mental health coaching to workplaces – said employers cannot usually stop staff from being physically ill, but can play a part in reducing feelings of stress and anxiety, and therefore the time they take off work because of these conditions
"With a healthy company culture, you can create a workplace where people can still lead healthy balanced lives. There's no quick fix but a long-term commitment to reasonable working hours, open dialogues on mental health and feelings, plus carved out time for physical exercise and a promotion of healthy eating can all make a huge difference to an individual's overall health," he said.
Last year Canada Life Group Insurance found that nine in 10 employees continue to work when they have a minor illness, with many feeling their workload is too large to take time off. Almost half did not take a sick day at all in 2017.