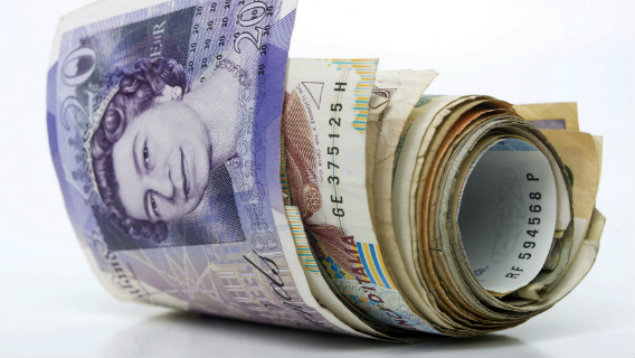 The average compensation awarded in workplace race discrimination cases fell by 14% over the past year, but the number of discrimination cases rose.
The median amount of money awarded by employment tribunals for race discrimination fell to £11,300 in 2018 (year-end 30 June), down from £13,140 in the previous year, says employment law specialist Fox & Partners.
The fall is partly driven by a larger number of lower-value claims coming forward in the wake of the abolition of employment tribunal fees in July 2017, bringing down the average compensation award.
The number of race discrimination claims at tribunals reached 3,307 last year (year-end 30 September), up from 2,305 the year before.
There was a very large fall in the average amount of compensation for age discrimination cases, which declined by 56% to £6,180 in the past year, down from £15,200.
Fox & Partners said the fall in average compensation awards may also reflect how more employers were now implementing more structured HR guidelines and programmes.
Bucking the trend, however, was one recent case where an NHS manager of British Caribbean descent was awarded £1m after an altercation with a racially abusive van driver in a car park. He was dismissed by Kings College NHS Trust after a process found to be discriminatory and biased by an employment tribunal.
On the whole, however, improved HR procedure helped organisations to tackle discrimination in the workplace more effectively and enabled them to deal with emerging problems quicker.
This led to fewer high-value discrimination claims going forward to tribunals, so bringing down the overall average for awards.
Ivor Adair, a partner at Fox, told Personnel Today that large employers such as the NHSoften struggled to alter their processes to reflect current thinking around issues such as race discrimination at work.
He said: "Many smaller companies are more amenable and willing to address cultural problems; they are more sensitive to reputational factors."
He added that part of this was generational: "There are big cultural differences between younger and older parts of the workforce on these questions."
Fox's Dean Fuller said there was an important message for claimants concealed in the figures: "Claimants need to be aware that they are not always set to receive a large pay-out from the employment tribunal, even if they win. Negotiating settlements with employers will, in many ways, get the claimant a better result.
"Pursuing a claim all the way to a full tribunal hearing can be a serious drain on all parties' time and resources. Claimants and employers need to consider the 'cost' of that distraction in their life and business."
He added: "Efforts to prevent disputes are clearly time well spent. Not only do formal guidelines and staff training around workplace discrimination issues help create a better working environment, it also means a reduced scope for costly disputes."
Government proposals to force organisations to publish their ethnicity pay gap cold reduce the potential for workplace race discrimination in the future, Fuller said.