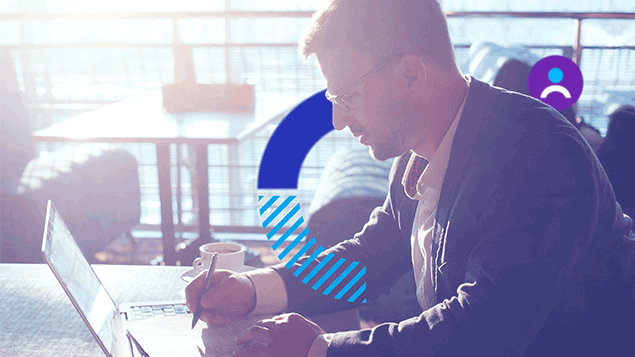 Public attitudes toward mental health are continually improving. Research indicates that more and more people would be willing to live, work, and have a relationship with someone that has experience of a mental health issue.
That said, it can still be very difficult for employees to talk to their employers about any problems like these that they are having.
Mental health problems are responsible for more than 70 million days lost from work each year in the UK alone, making it the leading cause of absence in the workplace. Because of this, it's more important than ever to ensure you are tackling mental health problems in the workplace in a sensitive way.
Work-related stress is not usually classed as an illness, but the psychological impact of it can lead to mental health conditions including anxiety and depression. What's more, stress has also been linked to physical health issues: heart disease, back pain, as well as gastrointestinal problems.
Stress is an adverse reaction to excessive pressure, and while a little stress is often motivating and helpful for a job, it can sometimes reach levels that are too high for a person to cope with.
A mental health condition can be classed as a disability if it has a considerable and lasting effect on a person's capabilities in terms of carrying out day to day activities. This is defined under the Equality Act 2010 as having lasted, or is expected to last, more than a year.
Attempting to dismiss an employee for having such a condition will amount to direct disability discrimination as described in the previously mentioned act.
This is why it is vital to find ways to help staff manage their mental health in the most effective ways possible: it is up to the employer to put into place reasonable adjustments in order to prevent the staff member from being put at a disadvantage because of their disability.
Another option is to find an alternative role that is more suitable, allowing the employee to keep working in an effective manner. This might require a change in the terms and conditions of their employment, such as their duties as well as potentially their pay.
The Health and Safety Executive (HSE) say that work-related stress costs employers about £3.7 billion a year, and can be caused by a number of sources:
Work overload – When staff feel like their workload is too high or too difficult, it can cause anxiety and stress. This can be overcome by changing the way their jobs are designed, or providing training.
Uncertainty – When changes occur in a business it is easy for staff to feel uncertain and insecure. Ensuring that staff are aware of plans well in advance can help combat this.
Lack of management support – Employees will get stressed if they feel like they can't talk to their managers. This is why it is vital that managers develop good relations with their staff.
Lack of clarity – If you don't know what your role involves, or what you can be doing to most effectively help the business, it is going to cause you anxiety. This might require a review of your induction process to help new starts understand what is expected of them.
The main symptom of a stressed-out workforce is absence, which means that looking at your absence records is the place to begin understanding how stress is affecting your people.
As always, the key to effective absence management is early intervention, meaning that return to work discussions are paramount in determining exactly what is going on and where you can make changes.
This ties into another important point: ensuring that your managers are capable of responding to signs of stress. This can require training to spot issues with performance or problems such as workplace bullying.
Training can also help managers be more capable of having the difficult conversations that these require in order to be dealt with most effectively.
As shown above, many forms of stress can be prevented by dealing with the source in an active manner. When employees have personal or relationship problems, these can also feed into work-related stress.
Making sure that they have the right kind of understanding and support, even for things that happen outside of the workplace, is also paramount in keeping your staff happy and effective.
Ultimately, fostering an environment of open discussion on these subjects will also help lessen the stigma, which in turn will help to make people less prone to stress-related health issues.
If these are issues that you are interested in, then a Human Resources qualification from ICS Learn may be for you. Find out the most effective ways to help your employees, whether you work for an SME or a larger business. Our courses are designed to fit around your working life, no matter how hectic.