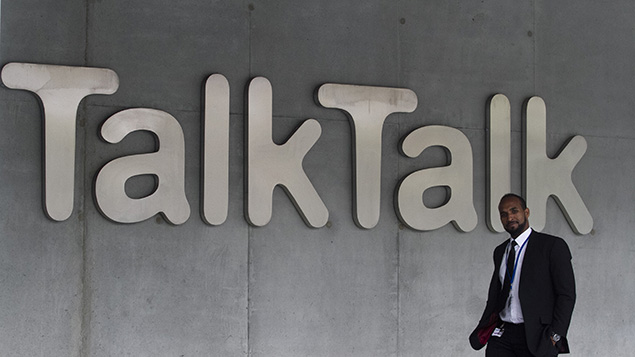 A former manager at TalkTalk has brought a tribunal claim against the telecoms company, claiming she was paid 40% less than male colleagues doing the same job.
Rebecca Burke was paid a basic salary of £110,000 as part of the company's cyber security team, put in place after it suffered a high-profile data breach.
Burke was made redundant in May 2017 and claims that three other programme directors earned salaries on average 40% higher than hers, and that they were awarded at least 50% more in bonuses.
When she lost her job in 2017, the three male colleagues kept theirs.
Her tribunal was due to begin last week but will now be heard next year after her barrister asked for a new panel to sit on the case.
Burke said of her claim: "People I trusted and respected took advantage of my hard work for two years and that hurts.
"'I can't change what happened, but if I don't challenge it then I'll perpetuate an inequality that has overshadowed British business for far too long."
A TalkTalk spokesperson said: "We strongly refute these claims and we do not tolerate gender discrimination of any sort, including with regards to pay."
"This is an ongoing case so we cannot comment any further, however we're committed to treating all our employees fairly and we are confident there is no disparity in pay between men and women."
According to its 2018 gender pay report, TalkTalk has an average gender pay gap of 14.6% and an average bonus gap of 31.6%.
Nick Hawkins, an associate at law firm CM Murray, said this claim reflects a growing trend towards more private sector equal pay claims.
"Whilst Rebecca Burke's case is still to be heard in the tribunal, this is the sort of story that is likely to become increasingly common. This is partly due to the introduction of gender pay gap reporting whereby companies were obliged to publish the difference between the average hourly earnings of men and women," he said.
"Gender pay gap reports alone do not provide sufficient information upon which to base an equal pay claim, but the publicity around the reports has served to force the issue of equal pay onto the agenda."