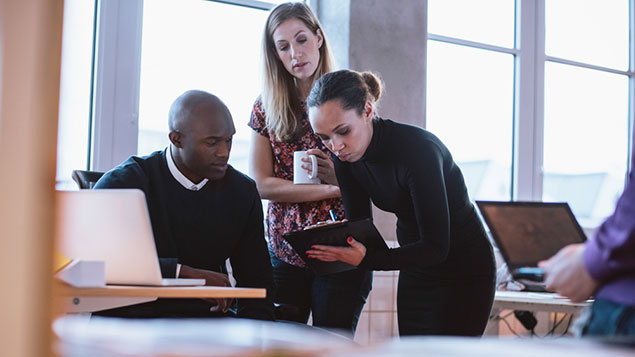 The UK's technology sector is far behind the FTSE 100 when it comes to diversity among board members a new study has shown.
The Inclusive Tech report showed that just 12.6% of board members in technology were women, compared with the 30% norm achieved by FTSE 100 businesses (up from 28% last year, according to the new Hampton-Alexander Review). Just under 15% of senior executives at the tech businesses were women.
Study author Inclusive Boards, an agency for those aiming at senior management roles and which describes itself as "The UK's executive diversity experts", gathered details of the senior leadership and board composition of 500 of the UK's largest tech companies.
The study revealed that 65% of the boards, and more than 40% of senior leadership teams, had no female representation at all, while across the sector the average is just 16.6% of senior executives (21% at FTSE 100 companies) and 12.6% of board members.
More than a third (35%) of board members and 26% of senior executives in the top tech firms attended Oxford or Cambridge universities compared with 1% of the population.
When it came to ethnic diversity the UK tech sector performed slightly better in proportion to the wider population, with 8.5% of senior leaders coming from a minority background. This was slightly ahead of the FTSE 100 average equating to one in nine coming from a BAME background as opposed to one in 12.
However, about 75% of tech firm boards and 70% of senior executive teams had no ethnic minority member at all, the report stated.
The figures were published in coordination with the launch of the Inclusive Tech Alliance, a membership body of technology figures that aims to promote diversity in the sector.
Samuel Kasumu, director of Inclusive Boards and founder of the Inclusive Tech Alliance, said: "If technology is to be at the heart of the 'fourth industrial revolution' then women and black and Asian communities must be a big part of that and have the same opportunities to flourish.
"It is worrying to see that a sector that prides itself on encouraging openness and innovation is in some ways more elitist than institutions like Parliament.
Inclusive Boards has also produced a list of the most influential black and minority ethnic (BAME) people in tech.