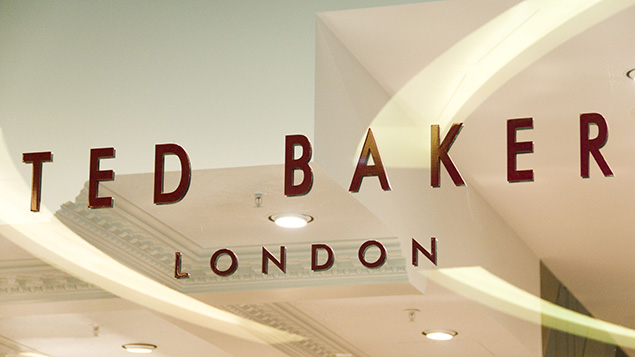 Hundreds of former or current staff at Ted Baker have signed a petition demanding an end to "forced hugging" by the fashion retailer's CEO Ray Kelvin and demanding an end to "a culture that leaves harassment unchallenged".
In a petition posted on employee campaign site Organise, the employees claim that Ted Baker's HR team "has done nothing" with reports of harassment and ask for the company to set up a way of reporting harassment to an independent, external body.
They add: "Directors who abuse their power should be held to account. Harassment at Ted Baker is well documented but wilfully ignored by those in charge. It's time to break the silence."
The petition has so far been signed by around 2,500 people, of which almost 200 are understood to be current or former employees.
Signatories who say they work for or have worked for Ted Baker make numerous claims on the site, including that "the CEO always wants a hug from every member of staff" and that he had kissed the back of certain employees' ears.
One said: "I've seen the CEO ask young female members of staff to sit on his knee, cuddle him, or let him massage their ears." Another claimed there were invitations to star in porn movies with Kelvin "in the middle of the office in front of everyone".
Ted Baker said it would ensure there was an independent investigation into the allegations.
In a statement, it said: "While the claims made are entirely at odds with the values of our business and those of our CEO, we take them very seriously.
"I've seen the CEO ask young female members of staff to sit on his knee, cuddle him, or let him massage their ears." – petition signatory
"Ray greets many people he meets with a hug – be it a shareholder, investor, supplier, partner, customer or colleague.
"Hugs have become part of Ted Baker's culture, but are absolutely not insisted upon."
However, one former member of staff who spoke to the Sunday Times about their experiences claimed that Kelvin insisted on hugging new recruits when they joined Ted Baker's head office.
Former staff also claimed that there is a rug near the CEO's desk in head office that marks the "hug zone".
The allegations about Ted Baker's culture come just weeks after Top Shop billionaire Sir Philip Green was accused of sexual and racial harassment, despite attempts to "gag" reporting on the claims.
The growing #metoo movement has also led to an uptick in harassment claims being reported. Last month, research by the Fawcett Society found that a third of people would speak up about sexual harassment at work.