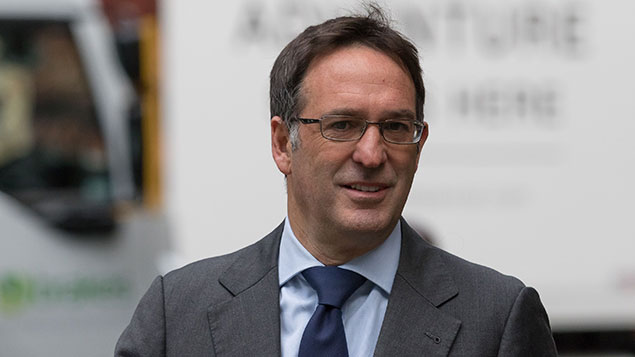 Tesco is to be sued for unfair dismissal by a former executive who last month was cleared of false accounting and fraud at the retail giant.
Chris Bush, the company's former UK managing director, was charged in 2016 after being accused of overstating Tesco's profits by £250m, wrongly including income in accounts to meet targets and make the retailer's position look healthier than it was. He is now free to proceed with an unfair dismissal claim that he originally made in 2015.
UK food commercial director John Scouler faced the same charges as did Carl Rogberg, Tesco's former finance director, who has also been acquitted but did not stand trial because of ill-health.
The accounting discrepancy became apparent in September 2014 when the firm issued a statement saying that profits the previous month had been overstated by a quarter of a billion pounds.
As a result, shares fell by 12%, wiping £12bn off Tesco's value. In April 2015, Tesco reported a £6.4bn loss, one of the largest in corporate history.
Deloitte and law firm Freshfields were commissioned by Tesco to review the errors, and in 2017 Tesco agreed a deferred prosecution agreement (DPA) with the SFO in which it paid £85m in compensation payouts to investors and £129m in fines and costs. This allowed the retailer to avoid prosecution.
Bush and Scouler's retrial began last October – an initial trial collapsed – but after two months the judge concluded that the "prosecution's case was so weak that it should not be left for a jury's consideration" and the case was dismissed. The judge stated that the case's main weakness lay in the question of proving knowledge and the duo were acquitted on 6 December.
The Serious Fraud Office (SFO) was refused permission to appeal, but stated this week that Tesco had "dishonestly created a false account of its financial position by overstating its profits" and that the DPA "clearly outlines the extent of this criminal conduct for which the company has accepted full responsibility".
Bush said, on acquittal: "These charges should never have been brought, and serious questions should be asked about the way in which the SFO has conducted this investigation."
He has instructed law firm Slater and Gordon to lodge an employment claim alleging unfair dismissal against Tesco, which had suspended him along with Scouler and Rogberg when the accounting issues came to light in 2014.
Clive Howard, employment solicitor from Slater and Gordon, said: "We can confirm that Chris Bush issued an employment claim against Tesco for unfair dismissal in April 2015. This was put on hold pending the criminal proceedings. Now, with the criminal proceedings all thrown out, the tribunal claim has recommenced. Mr Bush will be making no comment at this time."
A Tesco spokesperson said: "We will strongly defend this claim, but cannot otherwise comment on a legal matter."
In 2017 former Tesco director Kevin Grace launched legal action against his ex-employer for alleged unfair dismissal after he lost his job following the profit mis-statement.
Grace was not charged by the SFO but is seeking more than £600,000 over the loss of his salary and benefits from Tesco.