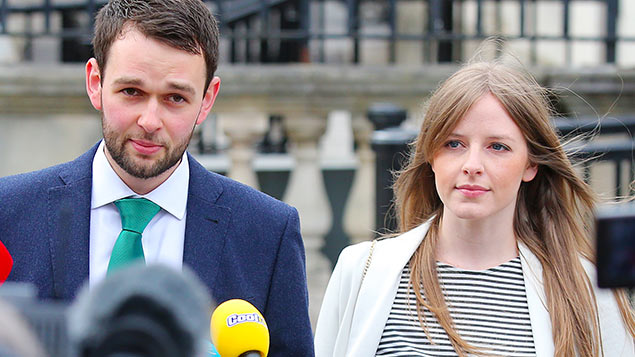 As always, HR professionals had their fair share of employment law cases to keep track of in 2018, but what were the 10 most important judgments in 2018 that every employer should know about?
The most important cases in 2018 involved: violence after a workplace Christmas party; employer liability for ex-employees' data breaches; the status of the gig economy workforce; the postponement of disciplinary hearings; and the national minimum wage for care workers.
Other key cases in 2018 covered: dismissal for trade union activities; sexual orientation discrimination; inclusion of pregnant workers in collective redundancies; legal advice privilege in tribunals; and enhanced shared parental pay.
10. Can an employer dismiss a trade union rep if it is unhappy with his or her union activities?
Morris v Metrolink RATP Dev Ltd (Court of Appeal)
This case highlights the tension between:
a trade union rep's right not to be unfairly dismissed for taking part in union activities; and
the potential for employers to dismiss an overzealous union representative whose conduct in seeking to protect union members' interests appears to constitute misconduct.
Here, a union rep who was acting in a collective grievance was dismissed after he sought to make representations based on a copy of a page from his manager's desk diary. The employer was concerned that the copy, which had been passed to the union rep by a supervisor, had been obtained without the manager's consent. It dismissed the union rep for retaining and using what it regarded as unlawfully obtained material.
The Court of Appeal accepted that the union rep was unfairly dismissed. In doing so, the Court made clear that protection against dismissal for taking part in trade union activities is not easily set aside. It said that the rep's actions were not a sufficient departure from good industrial relations practice to constitute misconduct.
The case shows how wary employers must be if they are considering taking disciplinary action against a union rep for union-related actions. There is a fine line between reps doing what they can to benefit members and acting inappropriately in pursuit of their union's best interests.
9. No direct sexual orientation discrimination in refusal to bake "gay cake"
Lee v Ashers Baking Co Ltd and others (Supreme Court)
Why should HR professionals pay attention to a goods and services discrimination case in which a bakery chain in Northern Ireland, run by Christian owners, refused to bake a cake featuring a message in support of same-sex marriage?
In arguably the highest-profile discrimination case of the last decade, the Supreme Court held that the bakery could not have committed direct sexual orientation discrimination as it would have treated other customers, whatever their sexual orientation or association with a particular sexual orientation, in the same way by refusing to fulfil the order.
The case is important because it casts doubt on previous employment cases that established that employers are entitled to take a dim view of staff with religious views refusing to provide a service when to do so would discriminate.
The Supreme Court's ruling suggests that there may be narrow circumstances in which an individual can refuse to provide a service where he or she profoundly believes that to do so is contrary to his or her beliefs.
If an employer is faced with an employee refusing to carry out an aspect of his or her duties on religious grounds, revisiting the "gay cake" case should be one of the first things that it should do.
8. Pregnant workers can be included in collective redundancies
Guisado v Bankia SA and others (ECJ)
This Spanish case that went to the European Court of Justice (ECJ) involves one of the more sensitive issues that an HR professional can face: having to include a pregnant worker in a round of collective redundancies.
The case was brought by an employee in Spain whose employer made her redundant while she was pregnant. This was a genuine redundancy situation and the employee received a low score under the redundancy selection matrix. Indeed, the employer was unaware at the time that the employee was pregnant.
The ECJ confirmed the accepted wisdom that a pregnant worker genuinely selected for redundancy for reasons unrelated to her pregnancy can be made redundant.
Employers should remember that UK law goes further than EU law. An employee who is made redundant while on maternity leave has special rights relating to being offered suitable alternative work.
UK law also provides that an employee who is dismissed while pregnant or on maternity leave is entitled to a written statement of reasons for the dismissal, irrespective of length of service and without having to make a request.
7. Lawyer's email on disguising discriminatory dismissal admissible
This decision about the admissibility in employment tribunals of legal advice from employment lawyers to employers is arguably the most important procedural case of 2018.
The discrimination case concerns the admissibility of an email in which a senior lawyer gave advice to the respondent company about how it could use a redundancy/restructuring programme as a "cloak" to dismiss the claimant.
While legal advice is normally privileged and does not have to be disclosed in an employment tribunal, there is an exception that allows legal advice to be admissible if it has the purpose of "effecting iniquity" (ie assisting the employer in committing a wrongdoing).
The Employment Appeal Tribunal (EAT) acknowledged that, while tribunal disclosure obligations do not normally apply to documents containing legal advice, the email was admissible because it set out "not only an attempted deception of the claimant but also, if persisted in, deception of an employment tribunal in likely and anticipated legal proceedings".
HR professionals involved in discussions with employment lawyers about potential claims should be aware that, if such advice is sought or given for the purpose of effecting something underhand, the usual legal advice privilege protection may not apply.
X v Y Ltd is being appealed to the Court of Appeal.
6. Enhanced shared parental pay: finding of sex discrimination overturned
Capita Customer Management Ltd v Ali (EAT)
When shared parental leave was introduced, one of the biggest concerns was how much employers that enhance maternity pay should pay those on shared parental pay.
Employers that enhance maternity pay had to think very carefully about whether or not to offer enhanced shared parental pay. Employers that do not do so risk a sex discrimination claim from men and have to be prepared to justify their policy.
Mr Ali's employer allowed him just two weeks' paternity leave on full pay, while offering mothers full pay for 14 weeks (which coincides with the 14-week maternity-leave period guaranteed by the Pregnant Workers Directive). In contrast, shared parental leave was paid at the statutory minimum. Mr Ali, whose wife had post-natal depression and wished to return to work, could not afford to take leave at this level of pay.
While Mr Ali's direct sex discrimination claim was successful at first instance, the EAT overturned the employment tribunal decision. The EAT decision was somewhat fact specific and dependent on the claimant's choice of comparator, but it is important that HR professionals keep track of sex discrimination cases involving enhanced shared parental pay.
Both this case and the similar case Hextall v Chief Constable of Leicestershire Police are being appealed to the Court of Appeal.
5. Employer liable for managing director's Christmas party violence
Bellman v Northampton Recruitment Ltd (Court of Appeal)
Could an employer be liable for a managing director's random act of violence at a post-Christmas party drinking session, or was there sufficient distance between the employer's event and the director's actions? That was the question for the Court of Appeal in this case.
The managing director paid for taxis to take staff to a hotel bar to continue drinking after the workplace Christmas party. The director, who was inebriated, got into an argument with staff over his managerial decisions and punched an employee, who was seriously injured.
In the employee's civil claim, the question for the Court of Appeal was whether or not the company could be liable for damages.
The Court of Appeal accepted that the employer was liable for the employee's injuries. The managing director was still acting in his role with the company, having organised, and paid for, staff to continue drinking on the same night as the sanctioned workplace event. The Court accepted that the assault arose out of the director's misuse of his position.
This decision suggests that senior staff are more at risk than ever of being found to be acting on behalf of their employers because of the wide ambit of their responsibilities. In advance of the 2018 Christmas party, employers warning staff to behave on the night out should ensure that senior staff are given the same warning as everyone else.
4. Employer liable for data breaches by employee with "grudge"
WM Morrison Supermarkets plc v Various claimants (Court of Appeal)
The Court of Appeal held that the supermarket giant was liable for the criminal actions of an ex-employee who disclosed the personal data of staff online.
This well-publicised case arose after a disgruntled former IT auditor with the company sent the personal data of around 100,000 staff to newspapers and posted the data on a file-sharing website.
The Court of Appeal endorsed the earlier High Court ruling that there was a sufficient connection between the position in which the IT auditor was employed and his wrongful conduct for Morrisons to be liable. This was despite the supermarket's security steps and the criminal nature of the IT auditor's actions.
This case highlights that the job is not done for organisations that have been pumping resources into complying with the General Data Protection Regulation (GDPR).
Employers should continue to review their data security measures, which might include stringent rules on bringing your own device to work policies, access to external emails on work computers and the use of USB sticks. Employers can also take steps to flag up unusual activity, such as large files being emailed from work email addresses and suspicious periods of work computer use outside core business hours.
3. Supreme Court confirms that "self-employed" plumbers are workers
Pimlico Plumbers Ltd and another v Smith (Supreme Court)
In 2018, the highest profile employment law cases involved the status of "self-employed" individuals who work within the gig economy for the likes of Uber and Deliveroo. However, this was the key employment status case in 2018.
The Supreme Court unanimously held that a plumber whose employer labelled him as "self-employed" in fact qualified as a "worker", entitling him to basic employment rights such as paid annual leave.
Factors that suggested to the Supreme Court that Mr Smith was a worker included the company's "tight control" over him (such as the requirements to wear a branded uniform and to follow its instructions closely); the requirement to provide his services personally; and the suite of restrictive covenants to which he had to agree.
Employers that have crafted written agreements with their workforce to disguise them as "self-employed" when they are really workers should be reviewing their contracts as a matter of urgency.
As well as pressure from the courts, these employers may soon find their hand forced by the Government, with suggestions that legislation may be introduced to draw a clearer distinction between workers and the genuinely self-employed.
2. Should employers postpone disciplinary hearings to accommodate a companion?
Talon Engineering Ltd v Smith (EAT)
The EAT dealt with a common scenario faced by HR professionals: a worker seeks to postpone a disciplinary hearing on the basis that his or her preferred companion is unavailable.
Here, the employer refused to reschedule the disciplinary hearing of a long-serving employee after it had already been postponed because of her sick leave and holiday. Had the hearing been postponed for a couple of weeks, the trade union official she wanted as a companion would have been available.
In finding that the employee was unfairly dismissed, the EAT essentially warned employers that this scenario requires them to bear in mind two distinct employment laws.
On the one hand, the statutory right to be accompanied allows a worker to propose an alternative time that is both reasonable and within five working days of the original hearing. On the other hand, unfair dismissal legislation means that employers that are thinking about going ahead with the disciplinary hearing must consider the impact of this on the overall fairness of the procedure.
As a result of this case, HR professionals have to think more carefully than ever before refusing to reschedule a disciplinary hearing to allow a particular companion to attend.
1. Sleep-in care workers not entitled to national minimum wage while asleep
Royal Mencap Society v Tomlinson-Blake; Shannon v Rampersad and another (Court of Appeal)
The Court of Appeal controversially held that a "sleep-in" care worker in residential accommodation was not entitled to the national minimum wage while asleep.
The decision, which looks likely to be appealed to the Supreme Court, was big news in the care sector. The judgment also has an impact on other sectors where staff are allowed to sleep at work until called upon, for example in some emergency services and security roles.
The case revolves around what is meant by a worker being "available" in complex national minimum wage provisions designed to cover sleep-in workers. Is a sleep-in worker "available", and therefore entitled to the national minimum wage, only when he or she is awake, or should the worker be paid the minimum wage even when asleep?
The result is a welcome relief for care-sector employers. However, the case is expected to reach the Supreme Court, which may consider the financial disadvantage that the Court of Appeal's stance causes to care workers who are expected to work long shifts during which they can be called upon at any time.