ON-DEMAND Wednesday 1 December 2021, 2:00pm GMT
With one in five employees thinking about leaving their current role, it's never been more challenging to retain talent.
Employers will need to reimagine their employee experience to keep their people engaged and motivated – especially in a tight labour market where organisations are increasing starting salaries and offering attractive benefits packages in an attempt to lure talent from their competitors.
With a large proportion of employees working in hybrid environments, signs of dissatisfaction may be less obvious than before the pandemic. There are a few questions you need to consider in order to retain your best people: Do you have the data and insights to make the critical decisions about the new world of work? Are your managers empowered to help their direct reports develop and stay motivated? Do your employees feel clarity and ownership over their individual work experience?
Jessica Brannigan, lead people scientist at Culture Amp, discusses what's driving 'the great resignation' and how you can reimagine your employee experience to reduce attrition and retain your talent.
She is joined by a group of expert speakers and Personnel Today's HR and wellbeing editor Ashleigh Webber, for a panel discussion followed by an audience Q&A.
This 60 minute, free to attend webinar covers:
Why your employees are leaving and the data you need to prioritise
How you can better support and develop your managers
How you can empower and grow your employees
About our speakers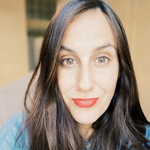 Jessica Brannigan is a lead people scientist for the EMEA region at Culture Amp. She has over a decade of experience in people and culture, encompassing in-house HR and workforce development roles, in-depth leadership assessment and coaching, human capital consulting and talent and career development. Prior to joining Culture Amp she led a programme at Oxford University's Saïd Business School to enhance the leadership skills, and personal and career progression of MBA's entering into high-profile careers.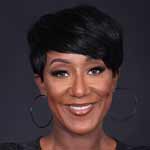 Dawn Morton-Young is an executive coach to underrepresented managers; a diversity, equity and inclusion consultant, speaker and trainer; an HR consultant to SMEs; and owner of the first HR consultancy for employees – Employee Angels. Dawn helps businesses and individuals to create workplaces where belonging is paramount and has worked in the people space for over 13 years, beginning her career in DEI as a senior equalities officer for a large local authority and continuing her work as a diversity and HR consultant within the public, non-profit and private sectors for organisations such as London Borough of Camden, Mind, Verifone, CGI and Cardtronics.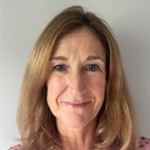 Catherine Birch is an organisational development people partner for Iress, a global technology company that builds software for the financial services industry. Catherine has specific responsibility for leading on employee engagement, leadership development, talent and career coaching and performance management. With over 20 years experience in HR, recruitment and people development, Catherine has recently successfully completed Gallup's strengths coaching certification programme – an area she is extremely passionate about.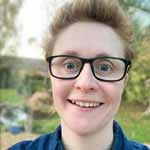 Kim Johnson is HR officer at the UK branch of Obelisk Networks, an international engineering services business the telecommunications sector. Kim supports on all aspects of employee relations, performance management, workforce planning, talent management and employee engagement. She has a management and lecturing background within further and higher education, and is active within the events industry, most notably Glastonbury Festival. Kim also works with the Careers & Enterprise Company as an enterprise adviser and Somerset County Council to support young people.