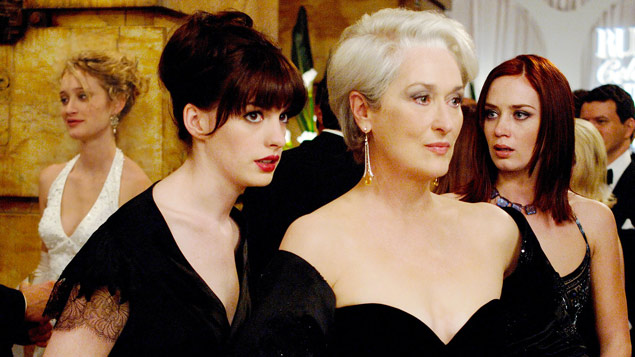 Continuing our three-part serialisation of her book, Lucy Adams shares her "Scary Six", examples of workplace personas that HR needs to consider whenever it is communicating change.
When HR crafts one set of messages about change that attempts to work for all people it's bound to fail, and yet so often that's exactly what we do – which is why I'd like to introduce you to the concept of personas.
A persona is a kind of caricature – a set of motivations, predilections, situations, and characteristics that make up a certain type of individual.
It doesn't attempt to reflect the subtlety of human nature and nor is it intended to. What it does do is give you a basis for your communications so you can try to predict what kind of messages will work for what characters.
I suggest you create four to six personas based on your most difficult to convert personalities. To get you started I've created my own personas for the Scary Six by recollecting the people I've previously worked with who represent these groups.
Although my personas are based on real people I've named them after famous film and TV characters, so you can gain an immediate sense of what they're like. They're a bit humorous and somewhat exaggerated, but that's fine – as long as you "get" them that's all that matters. Bear in mind my personas will be different to yours – you'll probably find your challenges have their own characteristics.
1. The leader
Miranda Priestley in The Devil Wears Prada
Characteristics: Hugely bright, an amazing practitioner, and a long-term employee, she heads up a key division. She's incredibly charismatic, extremely powerful, and massively influential.
Assumptions about HR: it's useful for transactional purposes only.
Attributes to beware of: in order to preserve her popularity with her staff she's lightning quick to blame HR if anything goes wrong. As an example, I remember one occasion when we took the decision to make staff cutbacks. This woman had sat in the meeting at which we'd ratified this decision and had agreed it was an essential, if regrettable, step. I later heard that when she came to announce this to her team her words were, 'You'll never guess what HR has done now…'
2. The line manager
James Bond
Characteristics: On the surface he doesn't seem to be a change resistor; he's been with the company for three years in a tech role and fancies himself as an HR expert and entrepreneur. He's read loads of books on leadership and HR, has strong views on the subject, and just wants his own personal HR team so he can get on with implementing the changes he's so excited about.
Assumptions about HR: it's slow and unresponsive to the needs of dynamic people like him and is stuck in the dark ages. It's holding him back.
Attributes to beware of: he can be extremely progressive but only as far as it benefits his team. If he's let off the leash to move at speed he can be an asset, but if he has to slow down to accommodate anyone else he can be incredibly resistant. At this point he plays the digital card: 'You don't understand. The people I'm trying to recruit want something different. We need to do our own thing. We want our own offices. We want our own terms and conditions. We want our own processes. We want, we want, we want…' If you try to involve this guy in anything universal or consistent with others he'll be a nightmare to manage.
3. The employee
Hermione Granger in Harry Potter
Characteristics: She's 31 years old, highly ambitious, and super smart, she's been an A grade student throughout her academic career. To her delight she's been promoted rapidly in her first few years of employment. She wants new roles. She loves differentiation. She adores bonuses.
Assumptions about HR: its function is to give her regular, positive feedback in the form of succession planning grids, leadership courses, and favourable performance ratings.
Attributes to beware of: beneath her confident exterior she's incredibly needy, maintaining her self-esteem by relying on the gold stars bestowed by traditional HR high potential programmes. This leads her to be brittle and non-collaborative when pushed.
4. The HR team member
Marge Simpson in The Simpsons
Characteristics: She's been with the company for 30 years and is in her mid-50s. Devoted to her business leader, she's as much admired by him as he is by her. She's extremely process-oriented, loves to be needed, is compliant and proud of it, and is always so, so busy. She just wants to sort out people's problems, which she does extremely thoroughly.
Assumptions about HR: there's no need to do things differently. Looking after people is what HR is all about and is where the job satisfaction lies.
Attributes to beware of: if there's a new approach you want to roll out she won't outright oppose it but will resort instead to passive-aggressive resistance by not fully co-operating. To compound this her business manager thinks the sun shines out of her backside because she takes so much work off his plate, so why would he support any change?
5. The union representative
Grug the dad in The Croods
Characteristics: He's fair minded and traditional but only interested in preserving the status quo for his members, who are on gold-plated benefits due to their length of service. As soon as he feels this is threatened he flies off the handle.
Assumptions about HR: if you give them an inch they'll take a mile. Also, they should stick to the same processes and procedures for all to keep things fair.
Attributes to beware of: he sees everything in terms of transactional deals, so if HR wants to introduce more movement of talent around the organisation he'll jump on that as an opportunity to ask for increased benefits. He has no interest in the differing needs of millennials or in new ways of doing things. If you advocate for segmenting the employee-base to cater for people's differing needs, for instance, he'll accuse HR of introducing inequality through the back door.
6. The internal auditor
Sir Humphrey Appleby in Yes Minister
Characteristics: Fiercely protective of his company, he's incredibly loyal and has worked there for 18 years. His sole rationale is to make sure reputational and financial risks are minimised, which leads him to be obsessed with systems and processes.
Assumptions about HR: its role is to manage and maintain staff records to prove compliance with regulatory standards.
Attributes to beware of: he doesn't care whether the current performance management conversations are delivering value, he's more concerned about proving they've taken place. The notion HR might move away from having central registers of compliance, by dismantling cumbersome learning management systems and moving to a more agile and learner-driven approach, brings him out in a cold sweat.