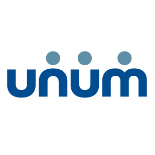 Mental ill health and presenteeism are increasing – costing organisations and the economy billions of pounds a year, even though overall sickness absence rates have fallen to record lows over the past 20 years.
We examined our own comprehensive rehabilitation services and return to work data in relation to our Group Income Protection cover to identify trends and provide insights into the health and wellbeing issues facing UK workers and their employers.
Drawing on our years of experience and expertise, this report drills deeper into mental health issues, and suggests possible strategies employers can use to help tackle mental ill health in the workplace.
Key insights:
More employees than ever are using Unum's support for mental health conditions
Biggest increase in referrals are male employees under the age of 30
Increasing proportion of employees are being helped back to work using Unum's return to work support.