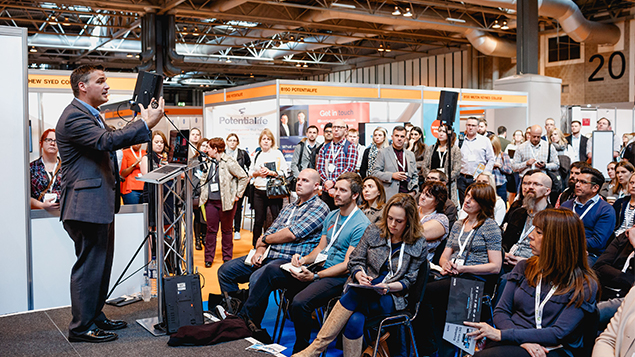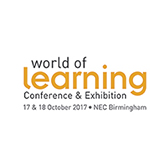 A much-anticipated event in the L&D calendar, the World of Learning Conference & Exhibition returns to Birmingham's NEC on 17 & 18 October 2017.
Bringing together senior-level L&D professionals with industry leaders and technology, World of Learning combines a world-class conference boasting an exceptional line-up of L&D innovators and practitioners with an exhibition showcasing over 100 L&D solution and service providers.
A range of interactive areas, including a Virtual Reality Suite, Technology Test Drive, and the timely Apprenticeship Zone ensure World of Learning is an essential event for L&D professionals.
Keynote presentations from eminent names such as consultant, trainer and author Dr Fons Trompenaars, and Geoff Stead, Director of Digital at Cambridge English, Cambridge University, frame a conference tackling issues at the heart of L&D today and into the future.
Opening the conference, Dr Fons Trompenaars will draw on his 25 years' plus experience helping enterprises such as BP, Heineken and Philips as he shares unique insights with the World of Learning Conference audience on how workplace learning must and will evolve.
Day two of the conference is opened by keynote speaker, Louise Brownhill, Chief Learning Officer at PwC, as she explores what defines a strong learning culture, while later in the day Ben Betts, CEO of HT2, will present a session on 'Campaign learning: your strategy to deliver performance support'.
Returning for his third year as Conference Chair is author and L&D expert Robin Hoyle. In his closing keynote presentation, Robin will examine what it takes to create an effective learning environment.
Robin comments: "I've been involved in World of Learning for many years. My aim and the aim of the team who work tirelessly to bring this event to fruition, is to ensure pragmatic, evidence-based and practical lessons for the L&D professional."
The renowned conference runs in parallel with the free-to-attend World of Learning Exhibition where visitors can meet more than a hundred L&D providers. The exhibition also encompasses a comprehensive programme of free seminars and a range of interactive areas offering practical advice and real-time experience of tools and technologies.
New for 2017, eLearning Studios (ELS) will be hosting the VR Suite within the exhibition, showcasing the very best examples of VR for skills and performance. An additional chance to get hands on with technology is offered at the Technology Test Drive, while Learning Design Live will be of interest to those involved in the design of learning technology.
This conference of seven seminars will cover topics such as Designing digital learning for the post-SCORM world and Design hacks to drive learning culture.
With the introduction this year of the Apprenticeship Levy, experts will be on hand in the Apprenticeship Zone to provide guidance on running an apprenticeship programme which delivers optimum results for business.
Tracy Shah, Director at Venture Marketing Group, which hosts the show, summarises: "L&D professionals are under pressure not only to support their organisations with maximum effect in an environment of rapid change, but to do it visibly and measurably.
"Bringing thought-leadership and the chance to experience best practice and technology together, World of Learning will empower visitors to explore, understand and act upon the latest developments in L&D so that they can deliver exactly the results demanded."
For more details and to book the World of Learning Exhibition 2017 visit www.learnevents.com or call 020 8394 5171.
For the latest news and updates about the World of Learning 2017, read the World of Learning Blog at www.learnevents.com/blog, follow the exhibition on Twitter at #WOL17, join the World of Learning Conference & Exhibition group on LinkedIn.
The World of Learning 2017 is held in association with the British Institute for Learning & Development.
• To book your place on the conference visit www.learnevents.com or call +44 (0)20 8394 5171
• For more information on all aspects of the event please visit www.learnevents.com
*Terms and conditions apply. Please visit www.learnevents.com for full details.