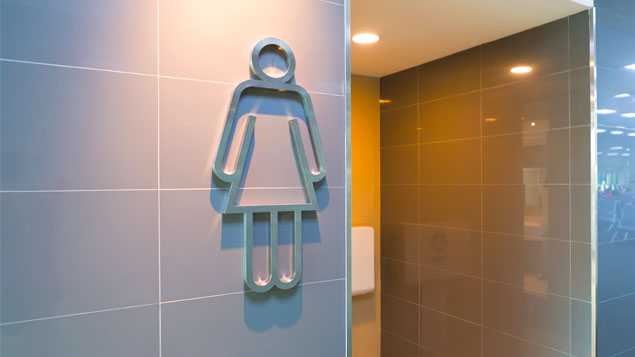 A third of breastfeeding mothers returning to work are being forced to use a toilet to express milk because of a lack of suitable facilities in their workplace, a survey has found.
Fifty-six per cent said they have had to express milk in unsuitable places, including the staff room (18%), their car (14%) and at their desk (11%), which has put them at risk of embarrassment, infection and issues with milk supply.
Breastfeeding mothers
The survey of 2,000 breastfeeding mothers by law firm Slater and Gordon found that in seven in 10 cases employers never raised the issue before the mother's return to work and 29% of staff were too embarrassed to do so themselves.
Half said their employer either did not know what to offer them when they returned to work, did not have any suitable facilities or felt embarrassed if the subject was brought up.
Although there is no legal requirement for an employer to grant paid breaks for a breastfeeding mother to feed their child or express milk for storage, they must be provided with a suitable place to rest.
Paula Chan, an employment lawyer at Slater and Gordon, said: "This research is concerning – no mother should feel forced to express milk for her child in a toilet.
"People would be horrified at the thought of food being prepared in such unhygienic conditions so it's unacceptable that we are in a situation where that is considered to be an option when preparing milk for a baby."
One breastfeeding mother said she was offered no specific room to express milk at work, so had to find an empty office or conference room to do so – both of which did not have a lockable door.
"Sometimes I've just gone back to the car park and expressed in my car. It's not acceptable but I don't really have a choice," she said.
"There is nowhere to keep the expressed milk so I'm forced to throw it away. Breast milk is like gold dust. To go through all that effort, and then it's gone, is just heart-breaking."
Many women also experienced "embarrassing" consequences from not being able to express milk as and when they needed to, including leaks (22%), exclusion from conversations (13%) and having to miss important meetings (11%).
One in 10 had developed mastitis, an infection caused by a build-up of milk, while a third claimed a lack of facilities to express milk made them feel anxious or stressed.
"Employers need to recognise that supporting women with breastfeeding is not only a matter of safeguarding their health and wellbeing and that of their child, but will undoubtedly mean returning mothers feel supported and more engaged, which in turn will help employers retain key talent," said Chan.