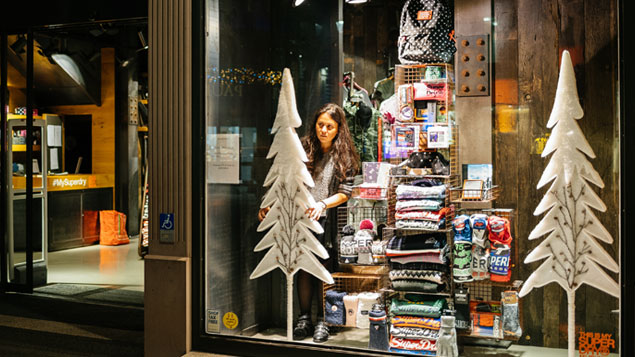 With the festive season almost upon us, and the Black Friday sales beginning this week, many employers are looking for temporary workers to assist over the busy Christmas period. Philip Richardson at law firm Stephensons looks at the dos and don'ts when recruiting temps.
According to the British Retail Consortium, 36% of retailers plan to increase staffing over Christmas. While this is down slightly from last year, there is still a very healthy demand for seasonal staff: Sainsbury's has 11,500 roles available in its stores, while Amazon made 20,000 positions available to see them through the inevitable online rush.
Temporary workers
The nature of temporary work at Christmas can be fast paced, with businesses looking to hire and train people as quickly as possible. But in the scramble to fill places, employers can fall foul of employment regulations or neglect best practice. Here, we shine a light on the dos and don'ts when recruiting this Christmas.
1. Be transparent from the outset
Employers must be clear with temporary staff about the nature of their employment before taking them on, including what they can expect in terms of pay, working hours and availability. The temptation for many employers is to say very little, but honesty from the outset avoids situations where temporary staff fail to turn up for shifts because something was not made clear.
Anything discussed verbally with the worker should be confirmed in an offer letter and a temporary contract.
2. Identify their employment status
It is surprising how many organisations fall down on some of the basics, including defining a temp's employment status in contracts.
The two most common arrangements are employees and workers, each with different employment rights. As a reminder, employees perform work under a contract of employment and are obliged to fulfil their responsibilities (save for illness, holidays, etc), and employers are obliged to offer work to them when it is available.
Workers are employed on a casual basis and have the ability to refuse work, being paid for only the work done. Though legal rights differ between the two, both are entitled to the same basic legal protections.
3. Pay attention to the details of the contract
Although blindingly obvious, the employment contract needs to make it clear that the position is only temporary and does not guarantee a permanent position. If the role is to assist over the busy Christmas period, it would be advisable to give an indication of how long the contract will last.
Unlike permanent contracts, temporary contracts need to allow for more flexibility around working hours – being available at short notice to cover shifts, for instance. Again, this should be made clear from the outset.
While temporary workers will accrue leave in the same way as a permanent member of staff, contracts may specify that leave cannot be taken within a certain time period. This is akin to a probationary period, as the whole purpose of taking on temps is to ensure maximum availability over a busy period.
If temps are employed on a fixed-term contract, the contract will come to an end at that point after which there will be no guarantee of work. Employers should be mindful that if employees are coming to the end of a fixed term, and there may be an opportunity to work beyond that term, their contract should be extended in good time. If it is left too late, employees can simply walk away with no further obligation to the business, forcing the organisation to recruit again.
If an employer wants to take on a temporary member of staff in a permanent capacity, it is essential that this is agreed by both parties in writing to ensure the terms of employment are clear.
Irrespective of whether you're recruiting one temporary worker or 20,000, it is essential you pay close attention to the details. Failure to do so could quickly turn the season of goodwill into a season of disharmony for HR teams.