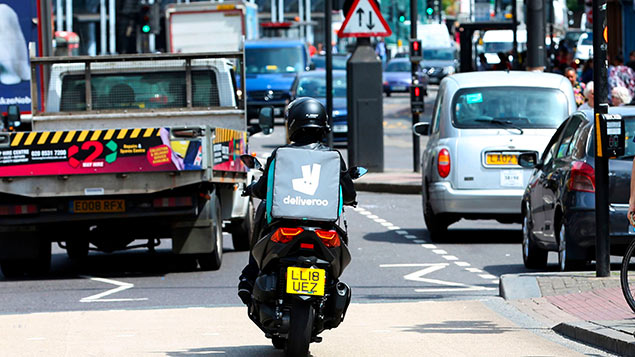 A number of recent employment tribunal cases have dealt with the employment status of people working in the "gig economy". So what is the test for whether someone is an employee or a worker?
Determining employment status is covered by the top question in November's most popular FAQs. Questions on flexible working requests, and whether an arrangement can be changed or rejected, also feature in the top 10.
The top 10 HR questions in November 2018:
1. What is the difference between a worker who is an employee and one who is not?
2. Can an employer withdraw from a flexible working agreement if the arrangements are no longer in its interests?
3. Is it lawful for an employer to ask a candidate if he or she has any criminal convictions?
4. What are the main points to look out for when producing a job description?
5. Can an employer dock the pay of an employee who has arrived at work late the morning after the company Christmas party?
6. In what circumstances is travelling time included in the working time calculation?
7. On what grounds can an employee appeal a disciplinary decision?
8. The duty to consult in a TUPE situation arises where an employer envisages taking measures in relation to affected employees, but what sort of measures would this cover?
9. Can an employee retract his or her resignation?
10. In what circumstances can an employer reject a request for flexible working?