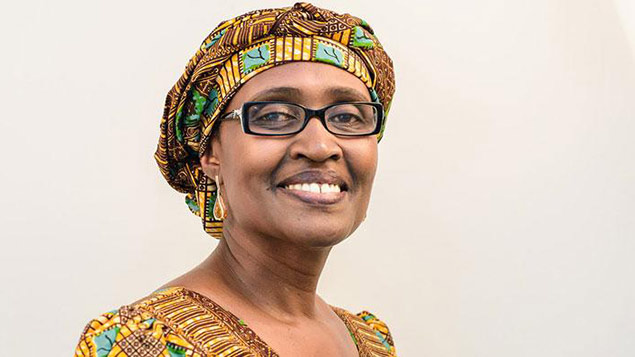 The charity Oxfam failed to tackle an environment that allowed sexual misconduct and bullying to go unchecked, according to an interim independent review.
The interim report, entitled Listening to People: Rebuilding Trust, found that there was no uniform system in place for dealing with complaints and that there were "drastic inconsistencies" in how the charity handled such issues across the different countries in which it operates.
It concluded there was a "toxic work environment" at the organisation with a lack of "robust policies and procedures".
Staff across different offices agreed that bullying was pervasive, and there were many reports about a lack of confidentiality in how allegations were investigated.
The report pointed out how a central HR management system, to aggregate information and complaints from multiple channels, would help the charity.
"In the absence of a holistic oversight of staff behaviour, senior management are not able to obtain a full picture of staff appraisals and may make disciplinary decisions on the basis of incomplete information," it said.
Further recommendations included:
team managers across the charity should continue to have regular conversations about the code of conduct, safeguarding, power dynamics and biases, including the consequences of contravening policies;
safeguarding policies and code of conduct should be provided in an easy-to-understand format and nuances discussed with staff;
all staff should be required to sign the code of conduct every year, as well as attend refresher training;
job applicants should be exposed to the code of conduct "well before offers with them are finalised" so they understand the consequences of joining the organisation; and
managers, with the support of HR, should "formally incorporate values and ethical behaviour into all staff performance review processes".
The review, compiled by the Independent Commission on Sexual Misconduct, Accountability and Culture Change, was set up after it was revealed the charity had covered up allegations that staff had paid for sex during a relief mission in Haiti.
It also emerged that there were dangerous safeguarding loopholes in how the UK operation staffed its charity shops, where adult volunteers without a criminal record check were allowed to work alongside children.
The final review by the commission is expected in May. There is also a separate investigation currently in process by the Charity Commission.
However, while the interim report welcomed Oxfam's efforts to improve its policies, it said that so far these had focused on protecting staff in the workplace rather than the communities in which it works.
It added: "Although commitments exist―for example in the revised and uniform code of conduct―staff have told commissioners that the focus of safeguarding efforts made so far has been on protecting staff in the workplace, and that much more needs to be done to ensure accountability to the communities Oxfam serves."
In July, Oxfam announced it was training 119 staff to become investigators as part of a EU2 million package to strengthen safeguarding worldwide.
Winnie Byanyima, Oxfam international executive director, said of the findings: "It is painfully clear that Oxfam is not immune from sexual and other forms of abuse that stem from the abuse of power. To those who have experienced such unacceptable behaviour: we are sorry, I am sorry, and we will follow up on any cases passed to us by the Commission as a matter of urgency."
"As a global organisation that campaigns to improve the lives of women around the world, we are determined to be accountable to ourselves and to others for the highest standards. The vast majority of our work is done with respect and in safety and delivered with great impact for people living in poverty, but we know we still need to do much more to improve ourselves."